Today I thought it would be fun to take a peek at a couple of palettes that I created a while back. Why would I want to do this, you ask? Well, it's no secret that I'm drawn to bold and beautiful color palettes. But when faced with the decision on what colors to use for an upcoming project, I'm just like you guys in that I am sometimes overwhelmed by the possibilities. Because let's face it, there really are so many pretty palettes to choose from!
So the question is: should I go for a this vintage inspired mint palette with gorgeous glittery details? Or should I go with more of a berry toned palette full of romantic details and overly feminine touches? It's no secret that mint has been on my mind here lately. But that's not the only color that I've been crushing on! Pantone's Color of the Year, Radiant Orchid, has also found it's way into this heart of mine.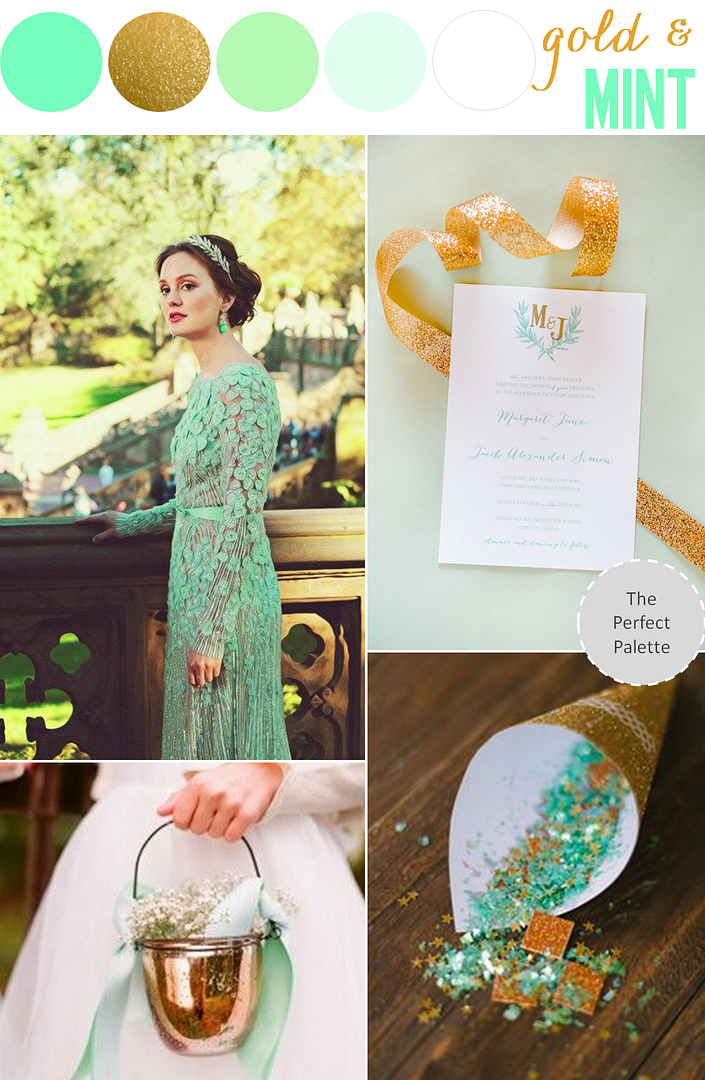 Because I don't know about you, but I've always been pretty passionate about purple tones. Looking for a romantic color palette for your upcoming wedding or party? Why not try mixing shades of purple with shades of pink? Elegant, beautiful and absolutely unique, these are the sort of colors I love to see paired together. And I'm hoping you can see why?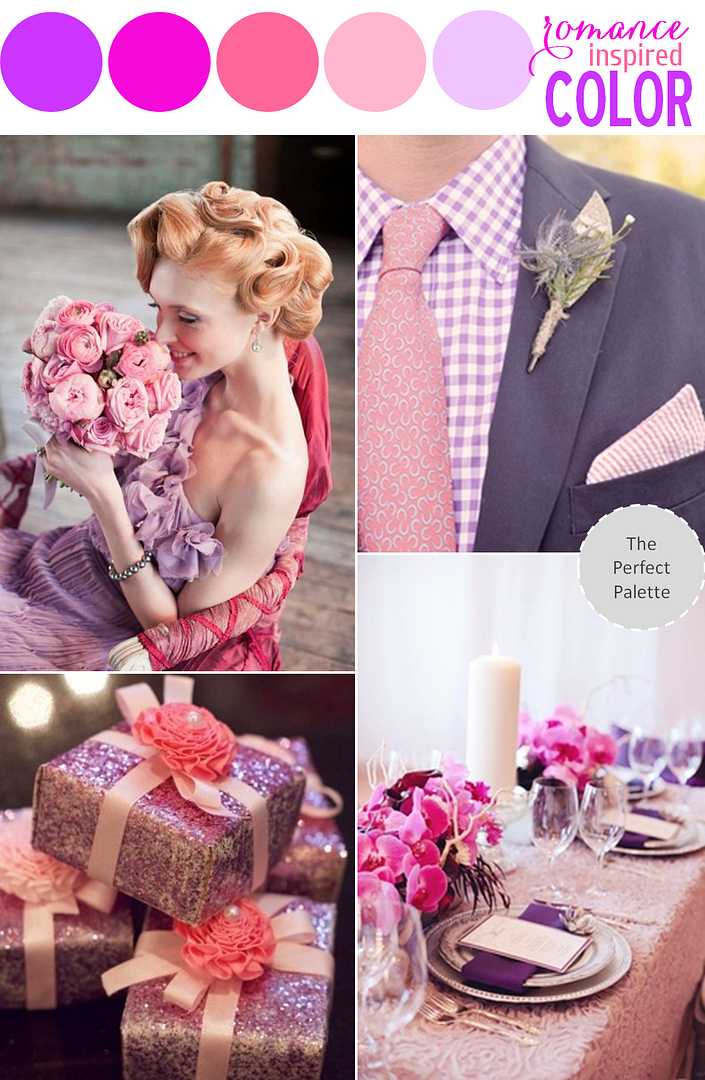 So what do you think? Would you consider using a romantic palette like this? Or are you finding yourself more drawn to this marvelous mint shade? Right now I'm sort of leaning towards mint. But ask me tomorrow and I bet that I'll say that I'm leaning towards Radiant Orchid. Decisions, decisions... So tell me... which palette you would choose? Vintage inspired mint? Or Romantic Radiant Orchid?
Share This: