Keestone Events
, this creative shoot came together with the help of an uber talented team including the fabulous
Allen Tsai Photograph

y
,
BBJ Linens
and
Bows And Arrows
(just to name a few).
From Keestone Events: "Our goal was to have something that you don't usually see in Winter weddings. The Venue at North 400 Ervay was the perfect spot to try something like this because it is located in the heart of Downtown Dallas, and has a spectacular rooftop that could showcase the skyscrapers as a backdrop.
The colors of gold, silver, champagne and turquoise blue were utilized to evoke that sense of winter. However, we wanted the florals to be able to stand on their own and bring a cheerful pop to the setting as well. Bows and Arrows spared no expense and used peonies flown from New Zealand to make those arrangements. No one says a Winter wedding has to only be subdued!"
What happens when a team of 11 vendors get together to create a styled shoot with an urban Winter theme? Wedding magic. That's what! Styled by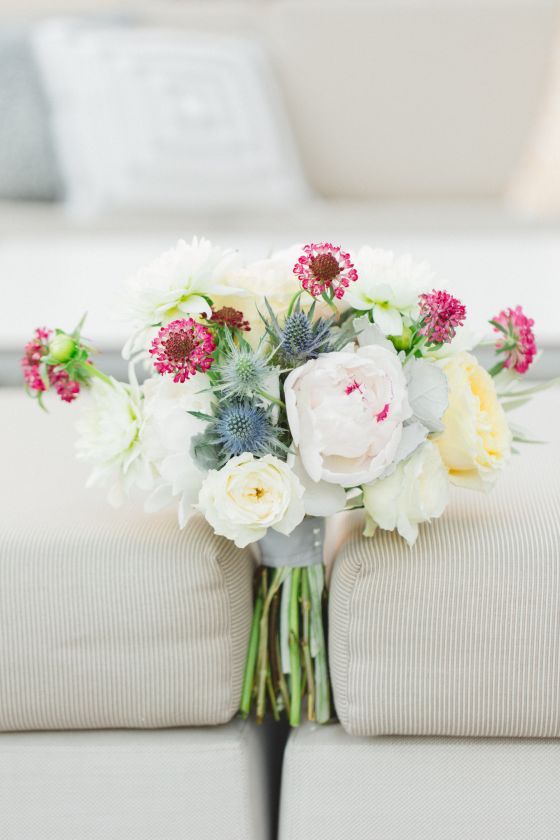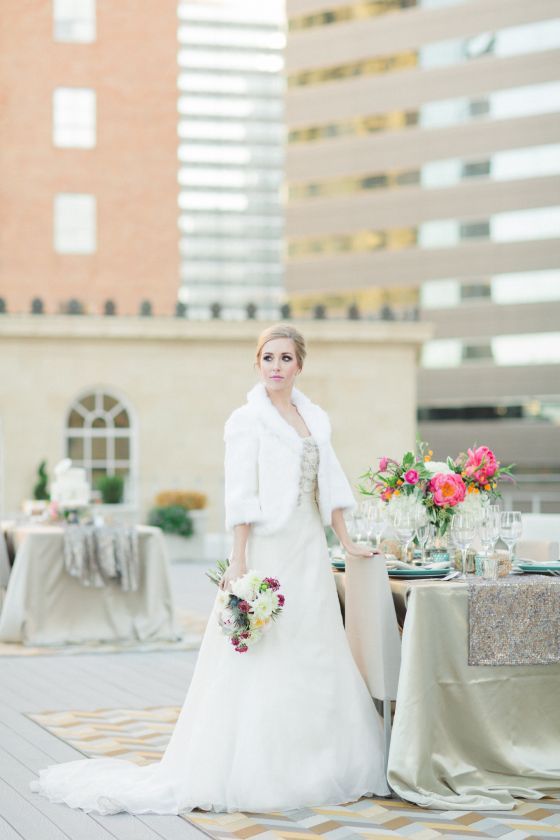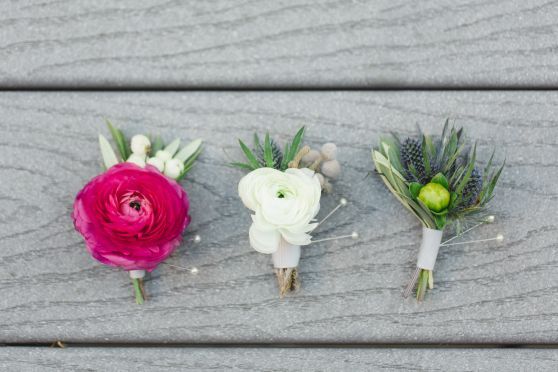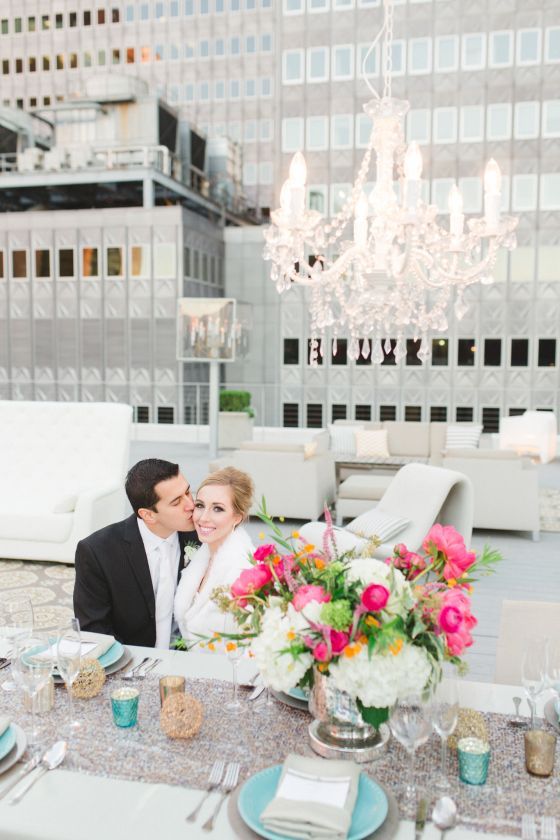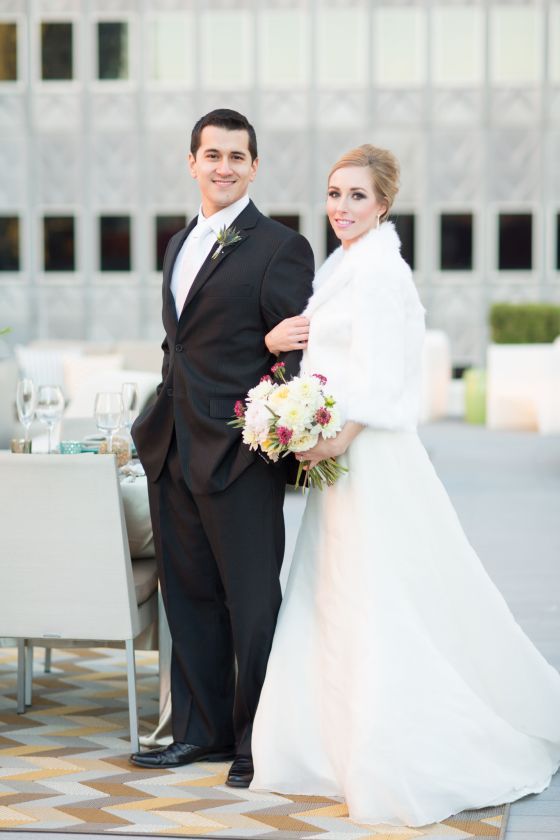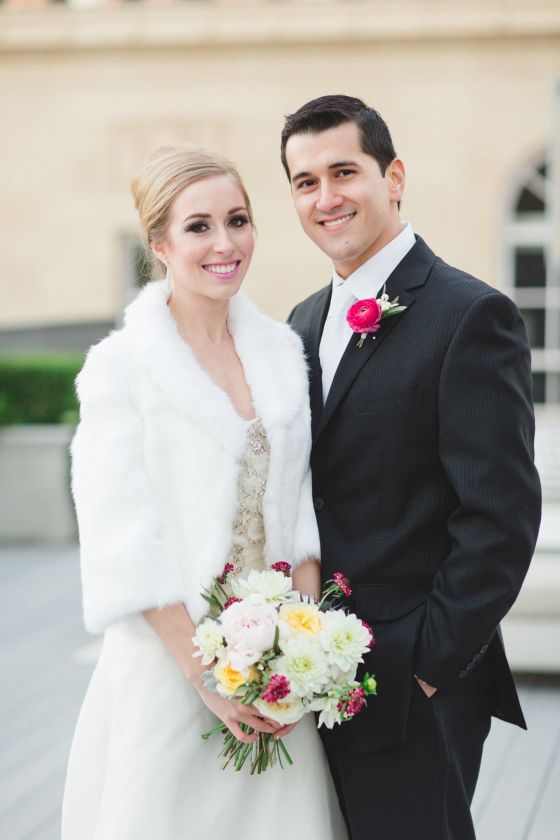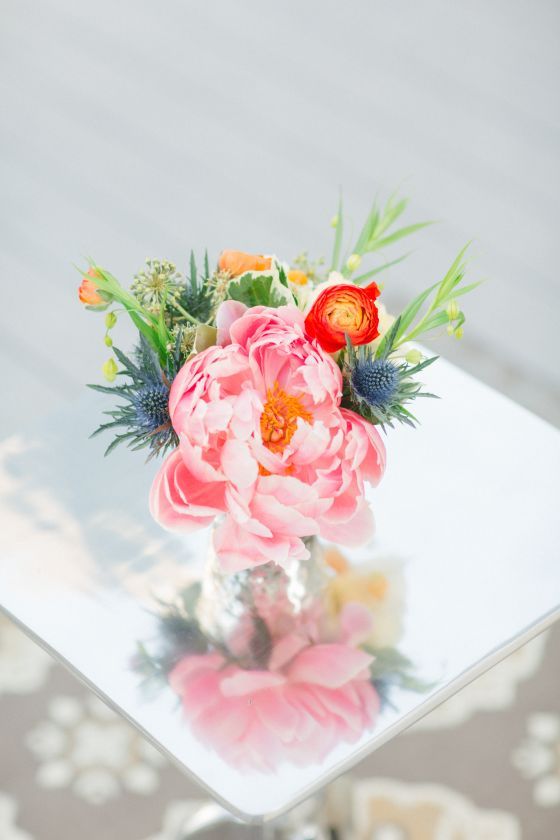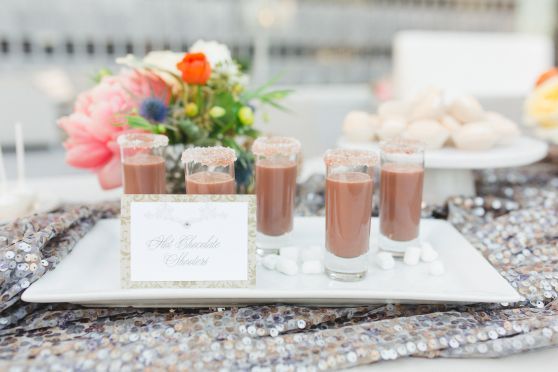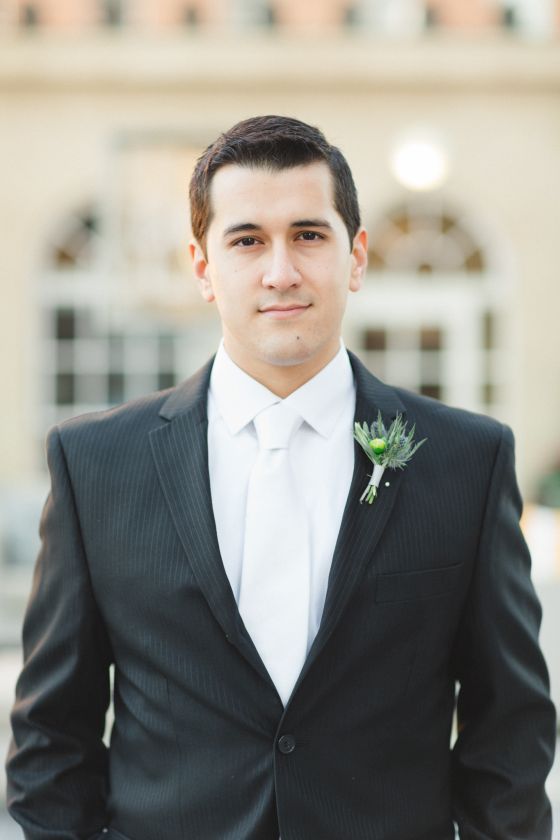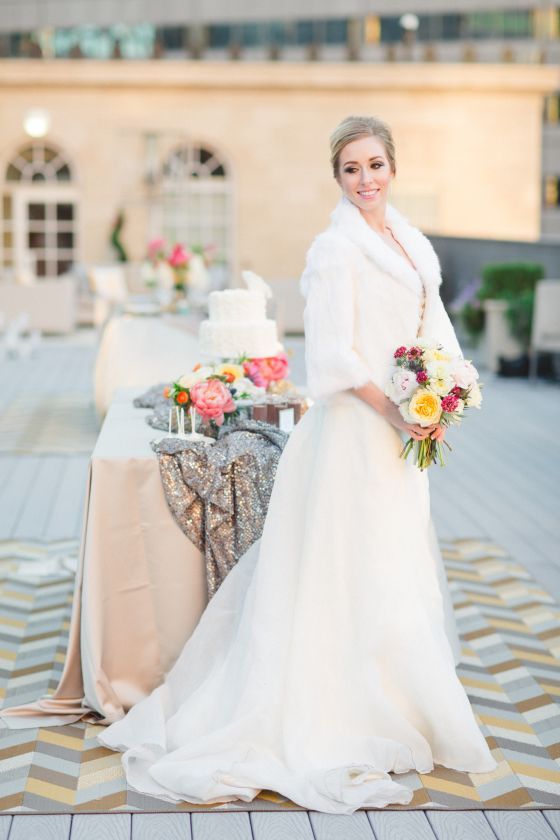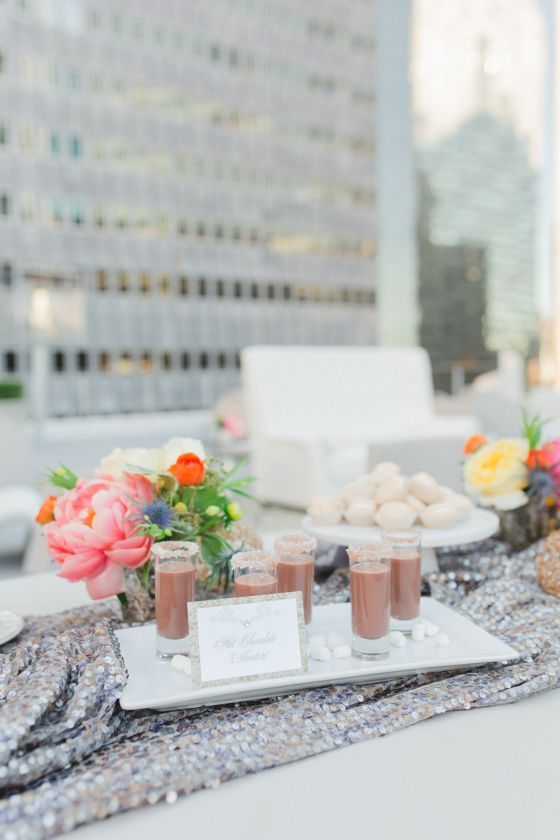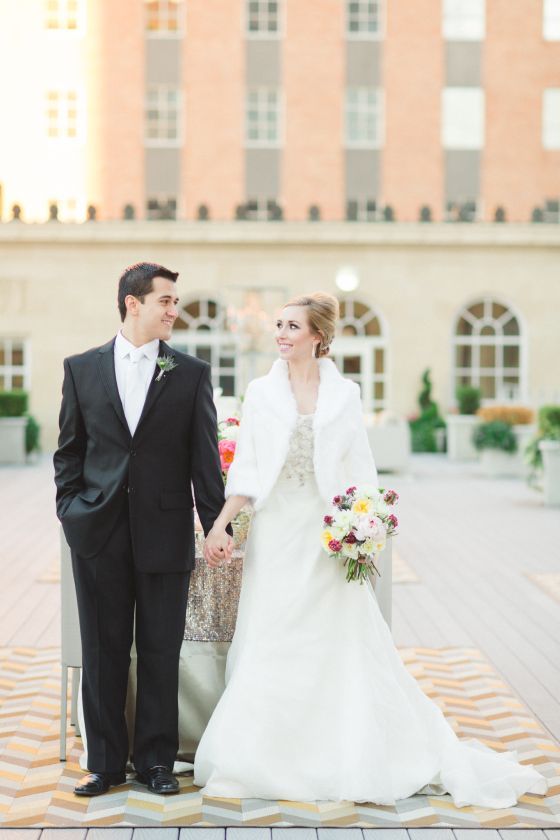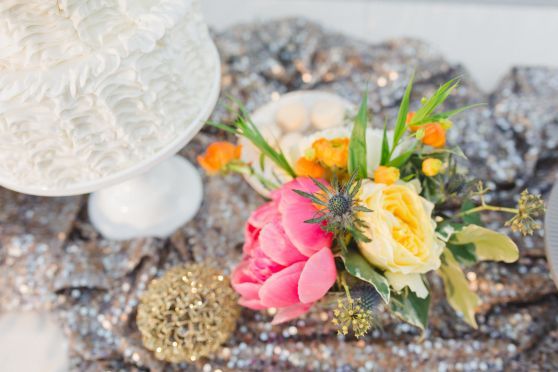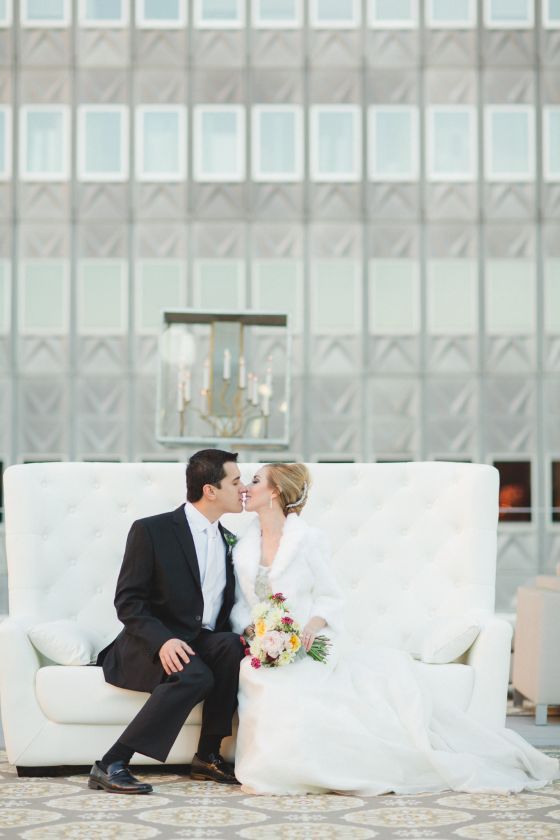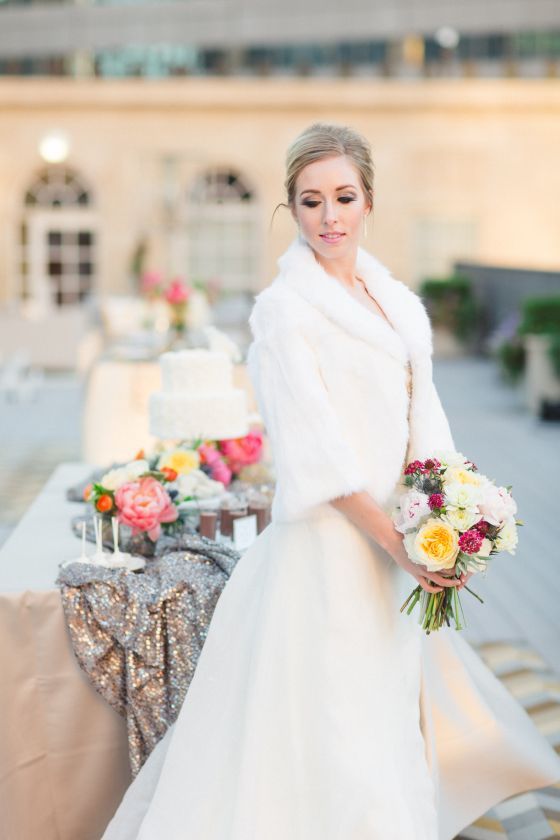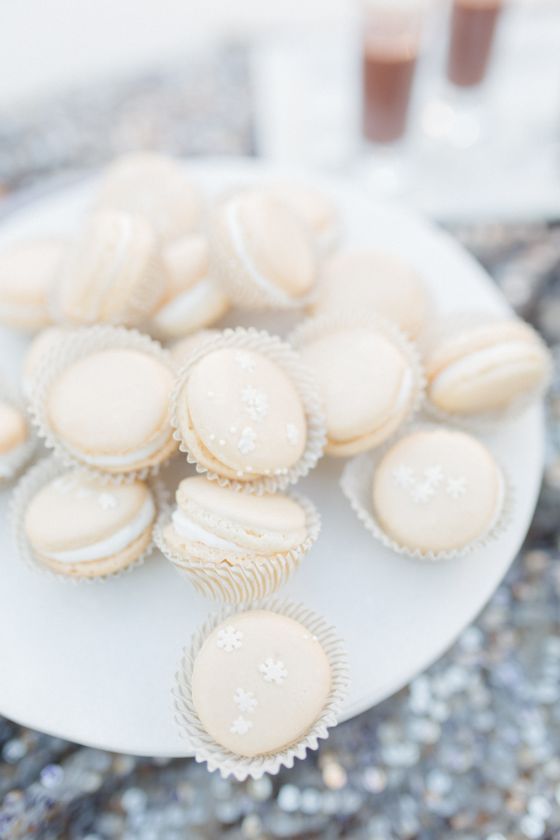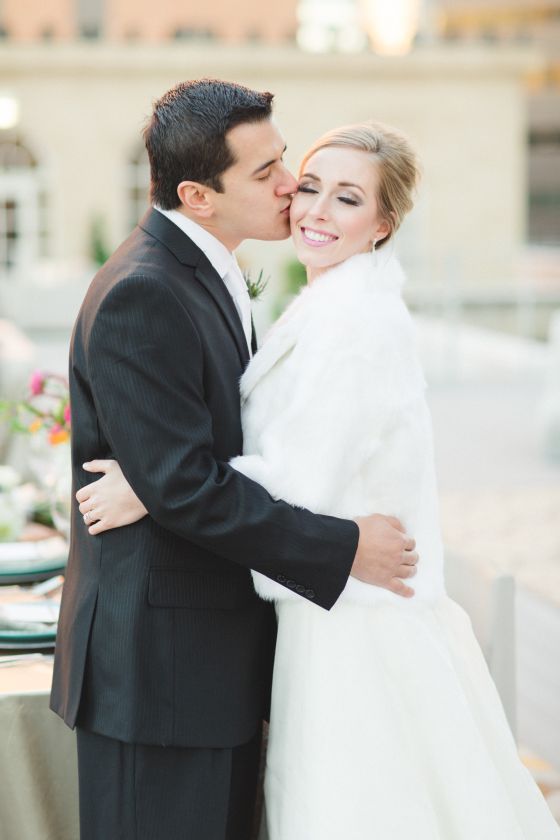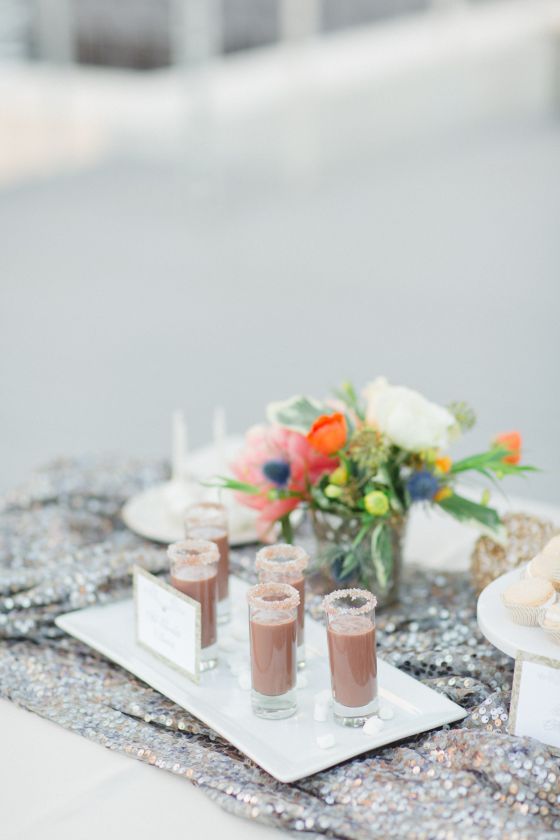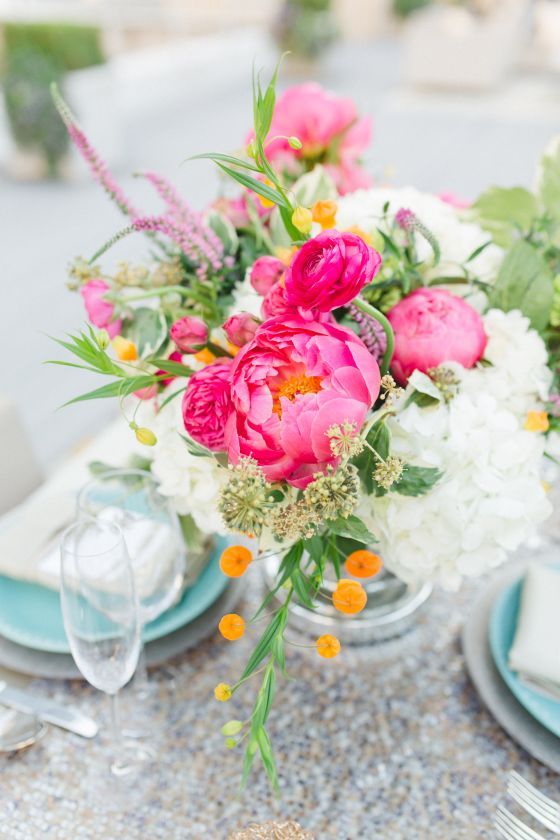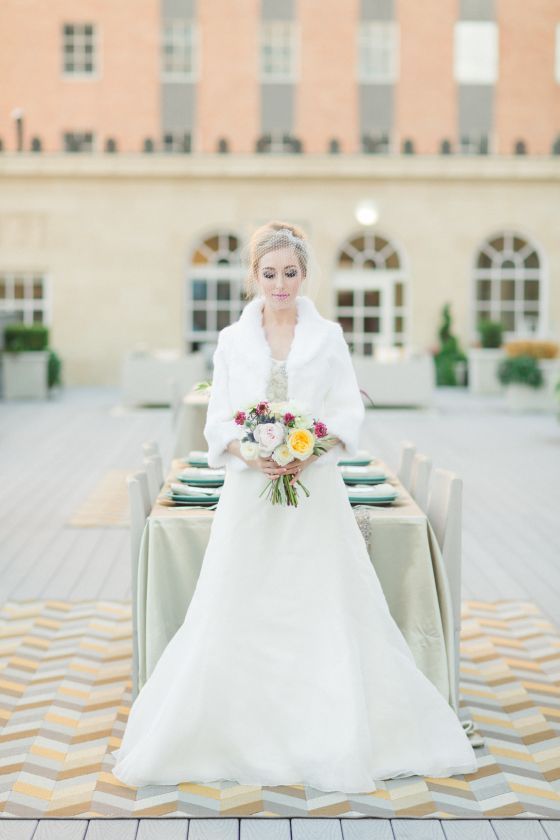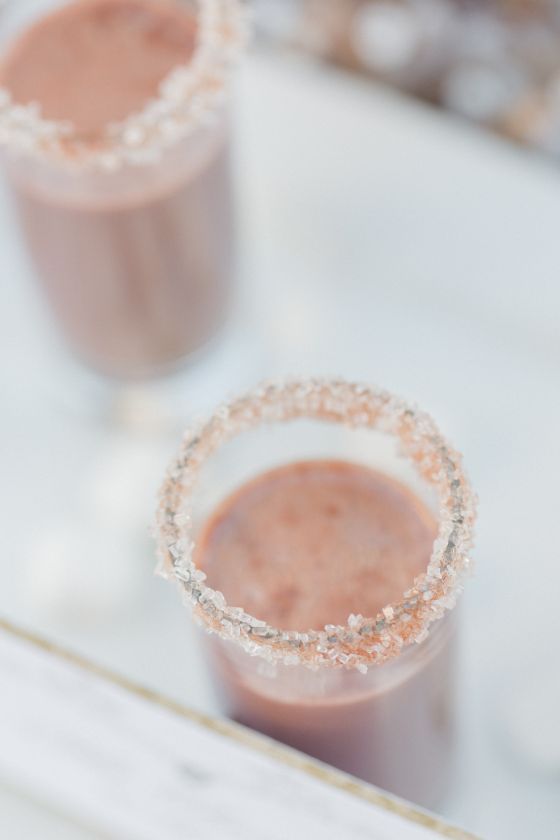 From
Keestone Events
:
"We also wanted to incorporate some elements of the indoors outside, which resulted in ES Events stringing up a chandelier to evoke that sense of intimacy and elevate the setting at the same time.
The Hospitality Sweet
came up with some delicious treats for the shoot. They provided hot chocolate shooters dipped in sugar, macarons with snowflakes on them, cupcakes and a simple but elegant two tier wedding cake to tie everything together.
Those chocolate shooters did come in handy too! Dallas had a cold front come in that day and it was freezing especially on that roof which just added to the authenticity of it. Our models are newlyweds and huge troopers during this time."
So there you have it! Simply put, this was beyond gorgeous! I absolutely love how well these bright colors worked with these neutrals and metallics. It was the perfect mix of modern styling and elegance.
The blooms, that dress, this couple! Plus can we all just take a look at this chandelier? And I don't know about you, but I just can't get over what a gorgeous backdrop those buildings made! The reflection from the windows really added that something special. Thanks again to all the pros who came together to make this happen! It was a pleasure to share your extraordinary talent!
Share This: