Want to know whats' funny? This color actually
tends to remind me a lot of my first year of blogging. It was back in 2009 and for some reason I had a huge color crush on this shade. (Happy 5 years of blogging to me by the way! Can you believe I've been blogging for 5 whole years? Time sure does fly when you're having fun!).
A modern day Cinderella? Sounds like a fairytale to me. And what does every fairytale need in order to be complete? Oh, you know - just an amazingly gorgeous gown worthy of a princess. But a chartreuse gown? Can't say that I've ever seen one of these!
Anyways, I couldn't get enough of this color. I was a chartreuse fan all the way. Look back at some of my earlier palettes and you'll see that this color pops up a lot. And for good reason! Like I said, I was quite captured by it. And I'm not sure why really.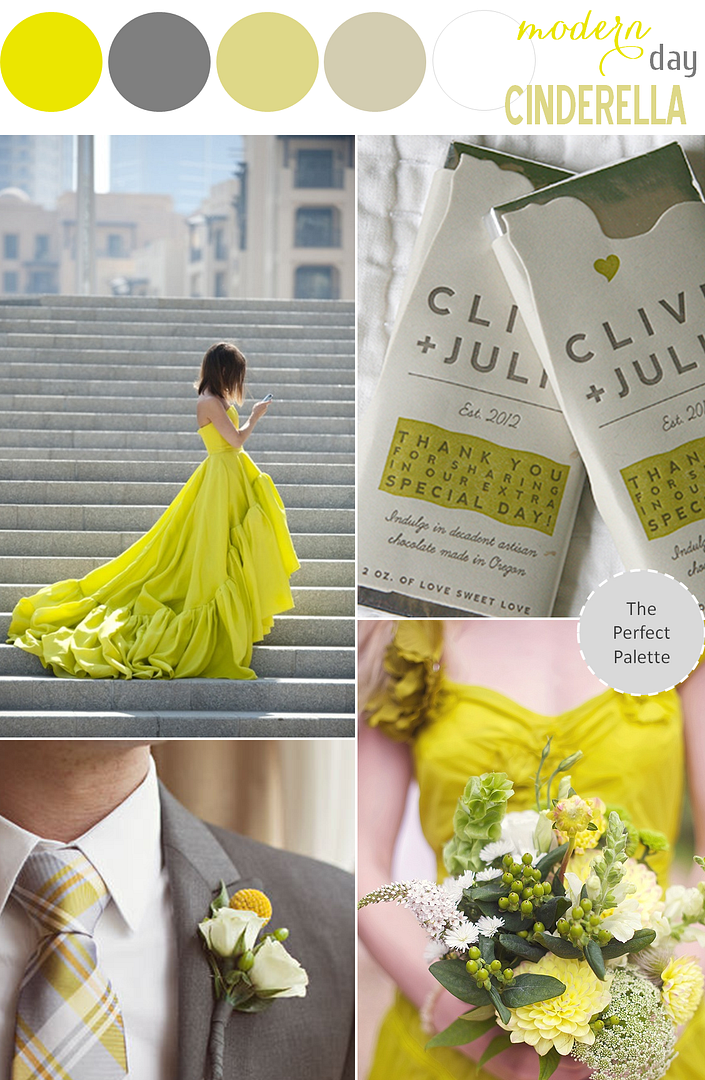 Perhaps it's because this color embodied Spring like no other? Or perhaps I liked how well modern motifs seemed to mix with this beauty of a color? Or more simply, maybe I just liked how bright and punchy this color is?
I'm not sure if I speak purely for myself here or whether some of you all feel the same - but I'm going to go out on a limb here and say that I really wish this color would start making more appearances in weddings. A chartreuse comeback, maybe? I think it's especially pretty for Spring. Because, seriously. I can think of like 10 ideas right now that would work so well for this palette. What do you think? Are you seeing the possibilities?
Share This: