Okay, so can I just tell you what a crazy couple of weeks I've had? What you probably didn't know is that we've been super busy over here trying to move into our new house! And that styled shoot I did for Kate Spade last week? Yeah, that was shot in our new house only a couple of days after we started unpacking. I swear that our movers must have thought I was super weird when they saw my dining room table covered in a sequin tablecloth, fresh flowers, and my finest china.
I guess that's the crazy life of a wedding blogger! Admittedly, I sort of had a tough time taking down my little creation! And so that leads me to today's post. And a confession. I totally have the itch to create more styled shoots. You know, with different color palettes and fun new themes. The possibilities really are endless.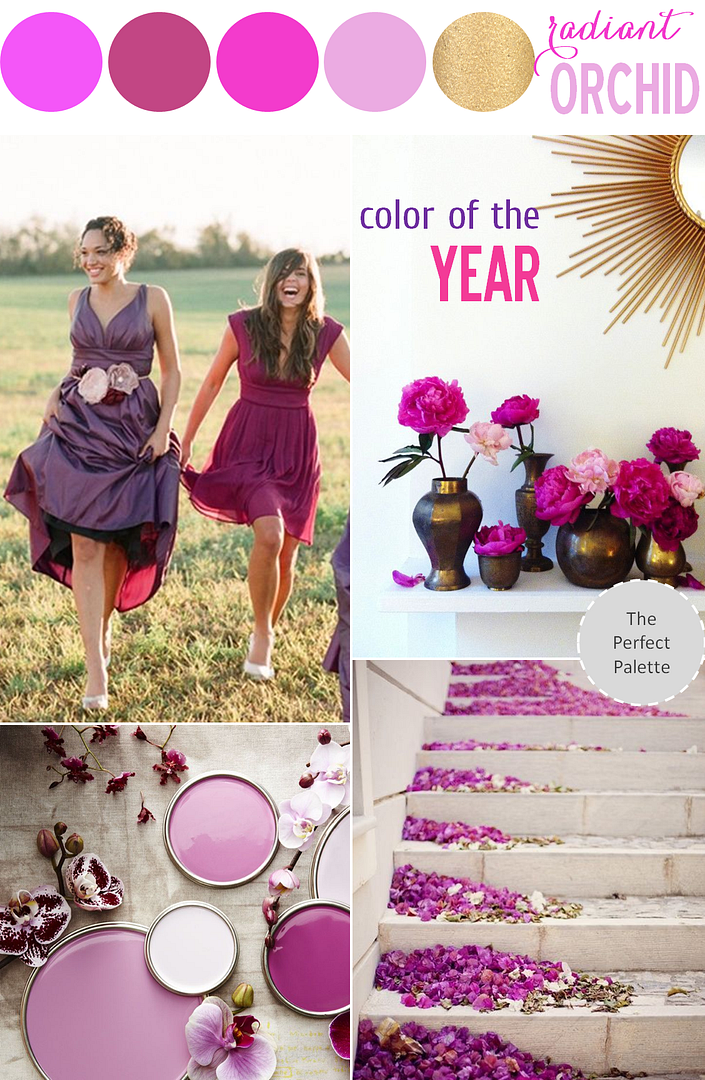 And so today's post already has me imagining all the pretty ways I could bring this board to life. Petals on the stairs? Vintage urns with big, beautiful blooms? These are just a couple of ideas that I know would fit nicely into my next shoot. Although now my biggest issue is actually deciding which color palettes to tackle first. Currently, on my mind are coral and mint. I don't know why, but those colors are just really speaking to me here lately. So tell me...what colors would you like to see me bring to life next? I have so many ideas and I'm just dying to share them all with you!
Share This: