Macy's
! As you might remember, I've been asked to put together a list of my personal recommendations and registry must-haves!
And as a reminder, these recommendations will be items that were on our actual registry or they're things I wish we would have included. So without further ado, here's the second of my registry must-haves!
Hi, guys. So today I'm excited to bring you my second installment in the series I'm putting together in partnership with our friends over at
So if you're like me then you probably aren't much good until you get you daily dose of caffeine for the day! I recently saw a coffee mug that said "no talkie before coffee" and I totally died laughing because I can so relate. And although I love my Starbucks as much as the next gal, on a daily basis it's nice to be able to brew a quick cup of espresso in the morning. Or in the afternoon when I need a bit of a pick me up.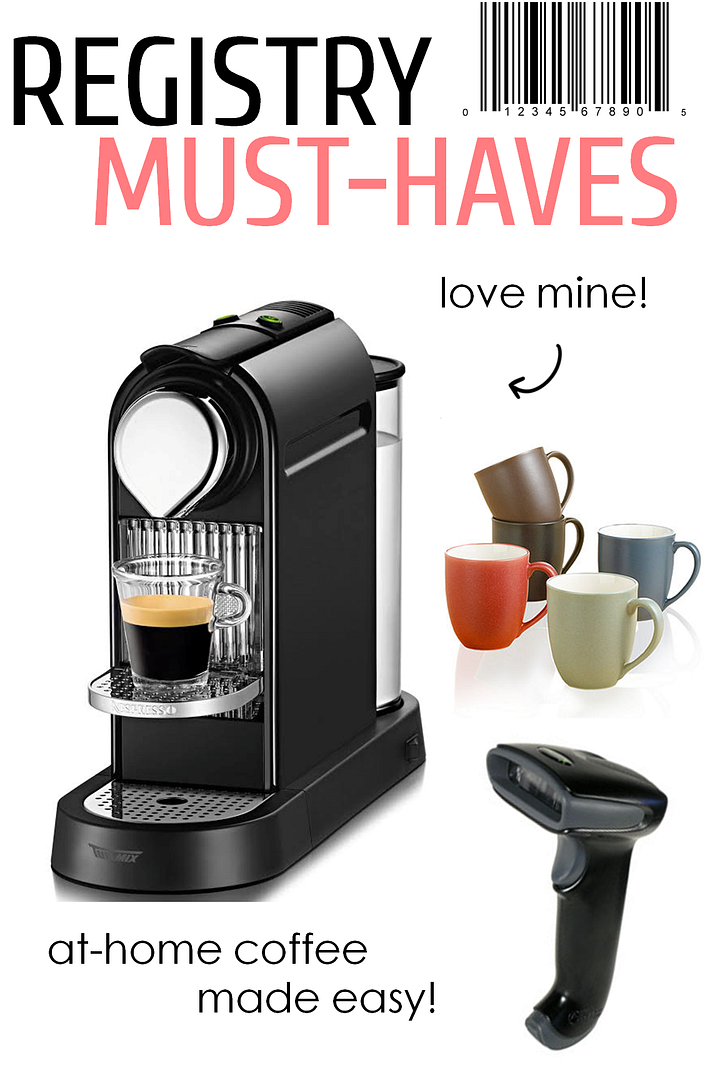 So that brings me to today's recommendation! A
Nespresso Citiz Espresso Maker
. Have you heard of this amazing little coffee machine? Not only is it the cutest one I've ever seen with it's
sleek and stylish design. But it's sized to fit anywhere from a tight countertop to an elegant living room.
Ready to serve up undeniably rich crema, this espresso machine tackles a range of your favorite coffee recipes in no time at all. It's a daily indulgence that I find myself recommending to everyone.
And lucky for you, you can easily add this set to your Macy's Registry! Don't have a registry with Macy's yet? No worries. Registering is easy! Simply follow
this link
and you're good to go!
Share This: