Happy Valentine's Day week, friends! What's pretty and pink and overflowing with X's and O's? Today's palette of red and pink is all that and a box of conversation hearts. (yep, I'm feeling especially corny today). Because what could be sweeter? Oh, and since it's sleeting and snowing and absolutely freezing outside where I am, these colors are just the thing to help me get into the perfect Valentine's Day state of mine. Love. It's what makes the world go round...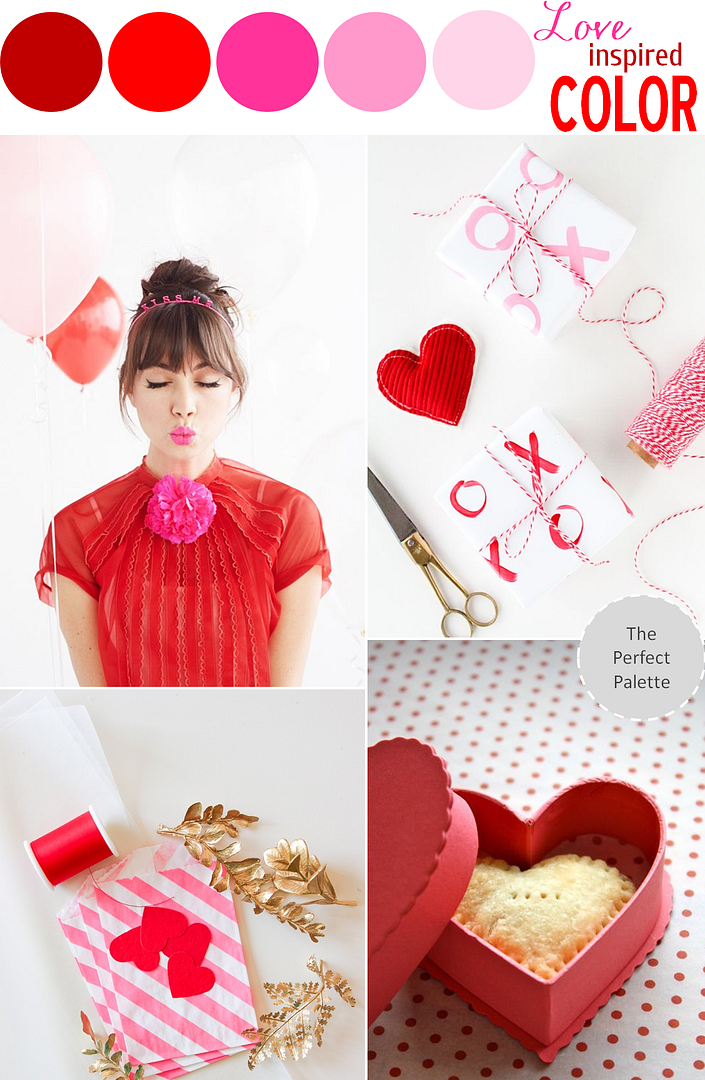 It lifts us up when we are down. It carries us. It makes our hearts feel full and happy. And it's the reason behind all of the pretty weddings you see being published both here and on other blogs.
I personally love that we set one day aside to celebrate the loves in our life. Whether it be your boyfriend, your husband, your parents, your kids or your very best friends, don't forget to say I love you this Valentine's Day. Sure it's fun to get crafty and creative on Valentine's Day, but sometimes just hearing those three special words is the most special thing.
Share This: