Happy Friday, all you color crazed brides-to-be. Today I'm excited to bring you this snazzy and sophisticated look that is sure to elicit the 'wow factor,' at your upcoming wedding and/or party! Now, you might be asking yourself, what is this 'wow factor' that Chrissy is talking about? Where can I get it? And most importantly, how can I get it? Well, for me, the 'wow factor' happens when gorgeous styling meets amazing color. Sound intimidating much? Not to fret. I swear things needn't be elaborate or over the top. Most of the time elegance can be found in the simplest of things.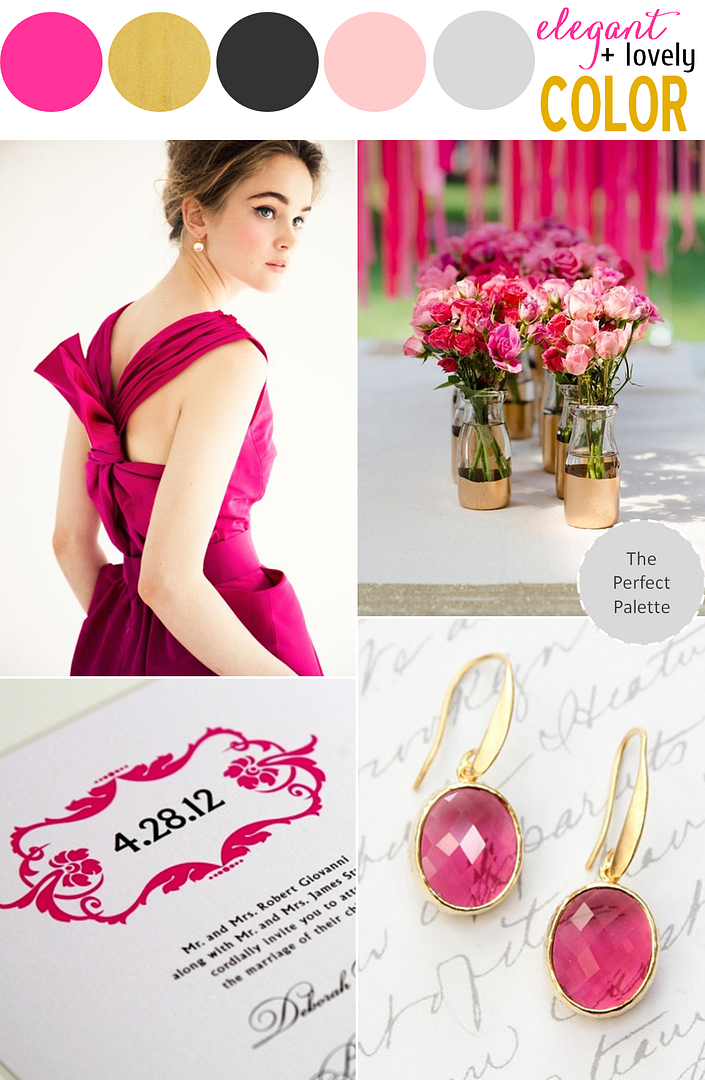 I love this palette because it's quite simple, really. Mixing fuchsia with gold accents and a very small touch of black and gray really is quite pretty. Anyone agree? There's a little variation in the pinks here so that you are seeing some dark and some light. Which I really think is key in achieving this look. I personally can't get enough of the back of that bridesmaid dress. And what's not to love about this gorgeous wedding invitation design from our friends over at
Shine Wedding Invitations
?
Share This: