Good morning and happy Monday, friends! I hope you all had a lovely weekend. Today m
y love affair with pink is continuing with a bright and fun color palette that's all about pink pretty details. This is basically as girly as it gets, ladies. And while I'm more inclined to play up the pink for events like bridal showers or bachelorette parties, I have to admit that I can't help but swoon a little when I see a pretty pink wedding done right. Perfect for Spring or Summer, Pantone's

Camellia Rose

is really quite lovely. Wouldn't you agree?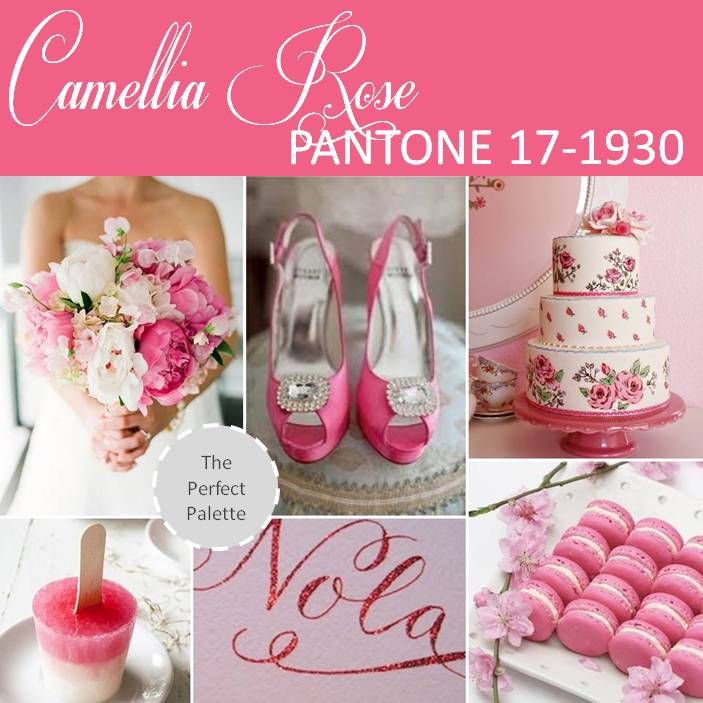 Personally, I'm absolutely smitten with this gorgeous bouquet of blooms and these amazing pink heels! Oh, and what about this gorgeous hand painted wedding cake? Rosebuds just have a way of making everything look sweeter, I think. Le sigh. It's just all so dreamy! Add in a bit of glittery calligraphy and a plate full of macarons and guess what you have? A stage set for perfection, that's what! So tell me... in what ways do you like to use pink? Would you consider using pink in your wedding? Or maybe something simpler like your everyday wardrobe, perhaps?
Share This: