Now that Thanksgiving is over, it's okay for me to start dreaming of all things Winter. Right? I don't know about you, but the holidays have a way of putting me in the absolute best mood. That's why I thought I'd take a minute and revisit a palette that I created

last year

in celebration of the season! Featuring the perfect shade of red, Pantone's

Poinsettia

is really the stuff that Christmas dreams are made of. Who's with me?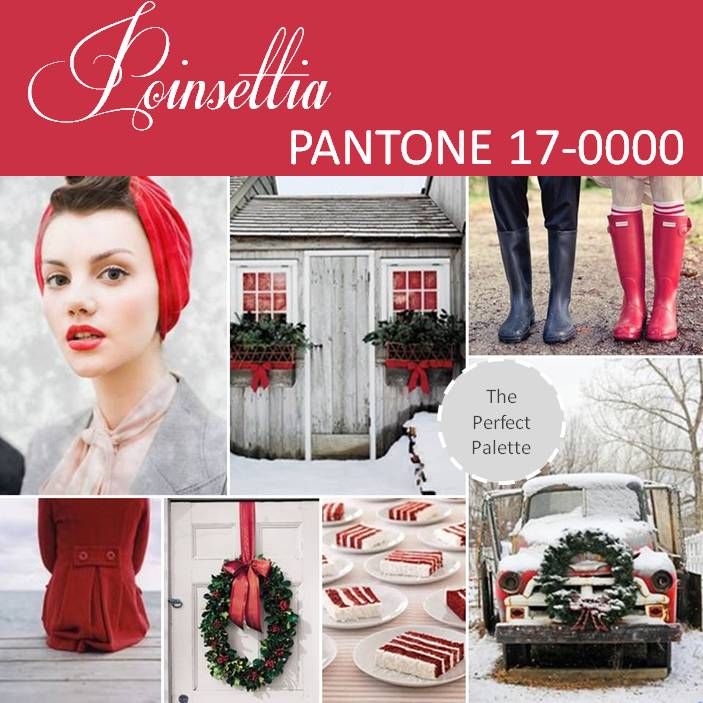 For me, this board definitely captures the idea of going home for the holidays! Frosty landscapes and festive decor... I can almost taste the egg nog. Can't you? I'm just obsessed with that pair of

red wellies

. Oh, and nothing could look cozier than that little

red coat

. Want to add curb appeal to your house for the holidays? I just love those window boxes complete with the prettiest red bows I ever did see. So what you do think? Are you loving this shade of red as much as I am?
Share This: