Well, hello there lovelies. And happy Thursday to you! Today's post is all about capturing the magic of Winter. And although this first color palette might not be a traditional Winter palette, my hope is that it challenges you to start thinking outside the box when it comes to colors for the season. Because what's not to love about gold sequins and bright pink blooms? Throw in a sparkler topped cupcake and what do you have? Inspiration for a beautiful Winter wedding or better yet...a festive holiday party! Speaking of holiday parties...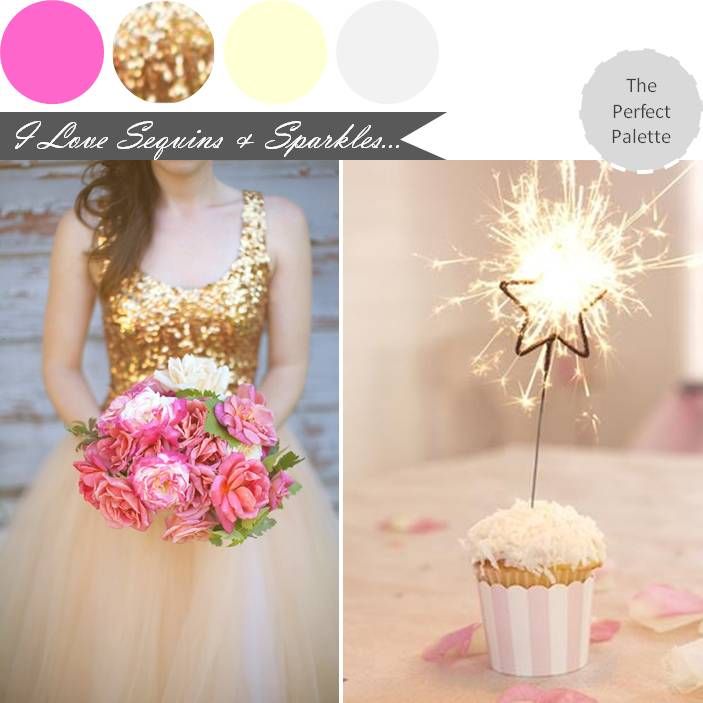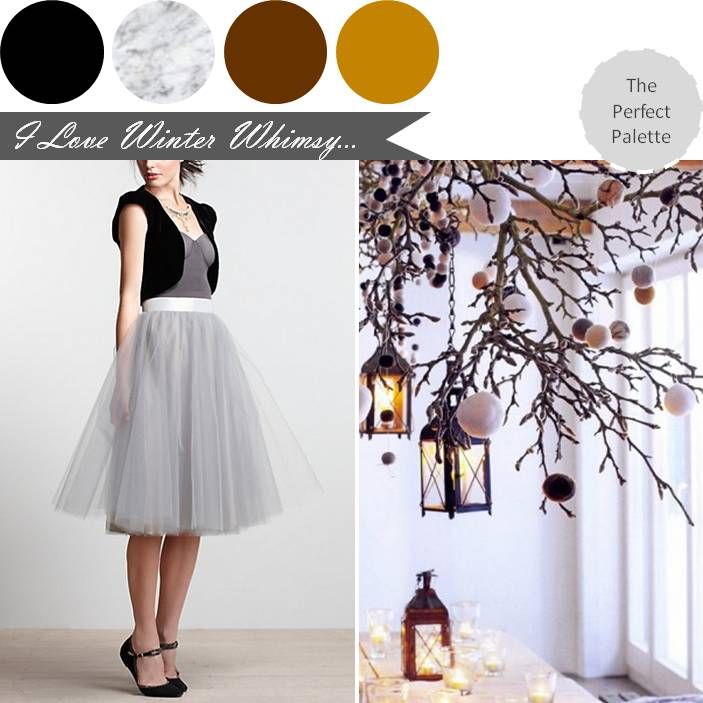 I don't know about you, but one of my favorite things to do during the holidays is to dress up in something fancy and go out on the town. Want to know what I'm eyeing this season?
Tulle skirts
are definitely on the top of my ''it'' list when it comes to Winter fashion. Whimsical, magical and downright fun... these flowy skirts truly have captured my heart. So much so that I decided that I just had to have the gray and white ones featured here. Nothing more fun than having a couple of grown up tutus hanging in my closet! Add a pretty bolero, some jewels and some of your prettiest flats and you'll be ready for the festivities! So what do you think? Are you ready for your next holiday party? And if so... what will you be wearing?
Share This: