Today I'm so excited because I've been just dying to share this color again with you for quite some time now. I typically call this color dusty blue, but I know there are other names out there for it too. In any case this moody blue-gray hue really is the sort of color that dreams are made of. Wouldn't you agree? Soft, subtle and definitely dreamy, my prediction is that this color will be making it's way into more weddings in the 2013 calender year. Because what's not to love?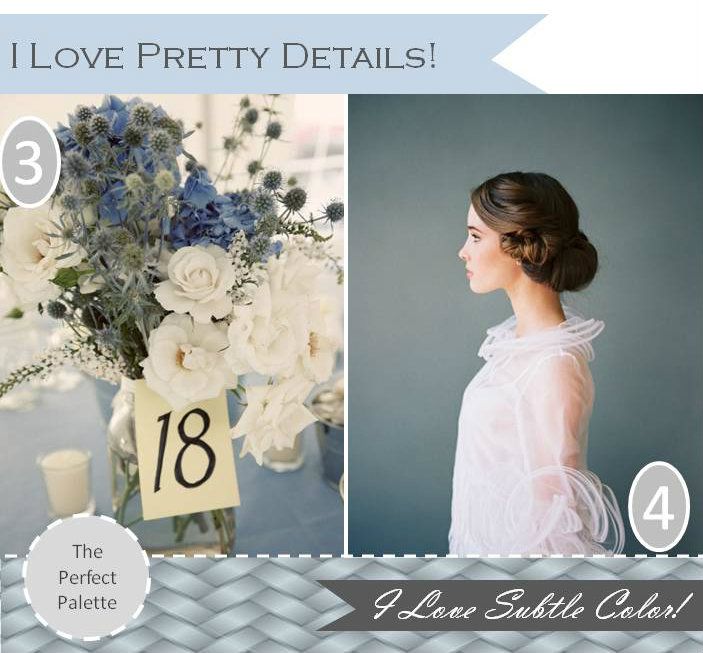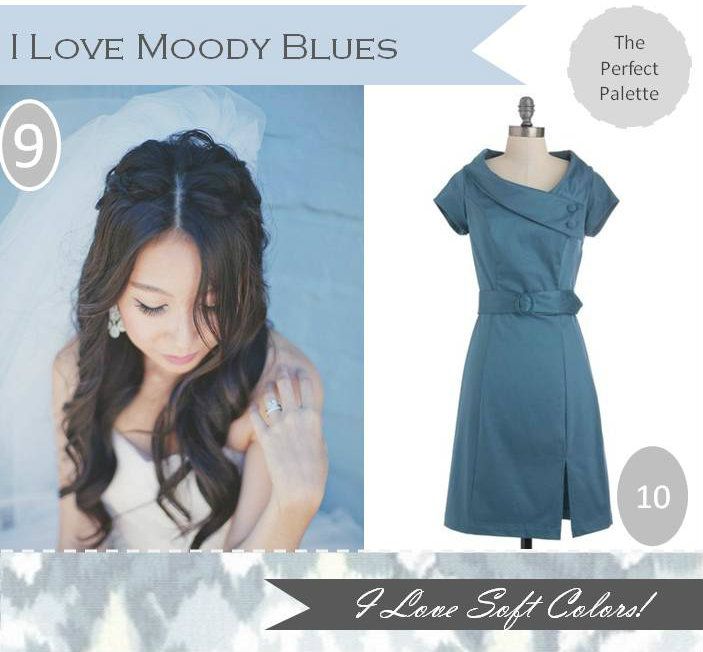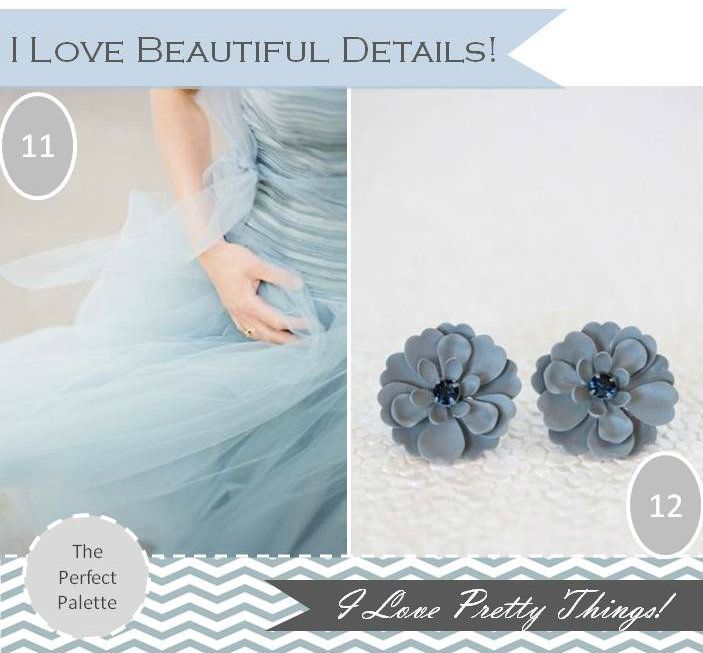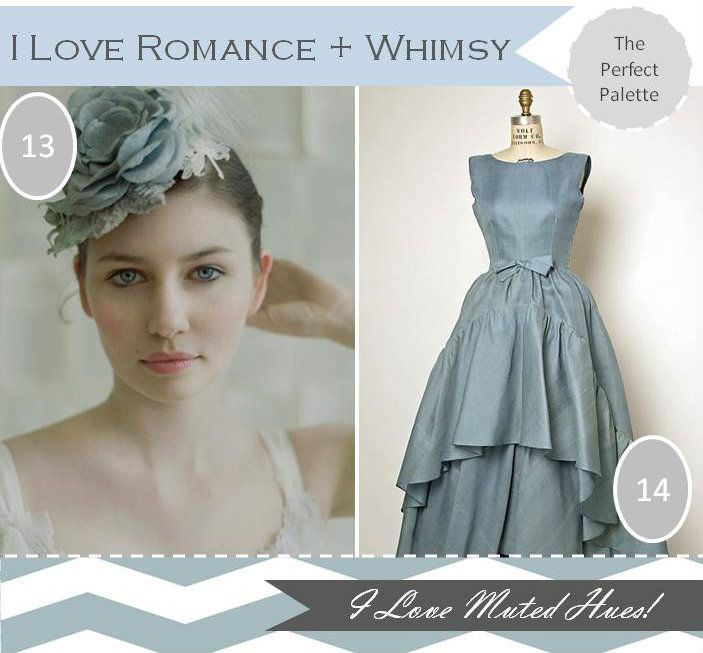 I don't know about you, but this color has a way of transporting me to a different place and time. It sure does works beautifully with vintage inspired details. And I'm absolutely loving this
belted slate blue dress
.
I'm not sure what it is, but that dress is totally reminding me of a 1950's flight attendant. Would surely make a fun bridesmaid dress! Plus it's definitely a dress you can wear way after the wedding is over. Pair it with these lovely coordinating
floral earrings
and your bridal party is sure to stand out as unique. So what do you think, my loves? Does your heart skip a beat for the moody blues?
Share This: