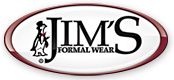 Still on the hunt for the perfect tuxedo for your wedding? Please tell me that you've heard of
Jim's Formal Wear
? Servicing nearly 6,000 independently owned retailers nationwide, Jim's Formal Wear offers a collection of 50 tuxedo styles featuring the hottest designers such as Calvin Klein, Ralph Lauren, Tony Bowls and Jean Yves. With over 175 fullback vest styles and over 385 tie styles, what I love about Jim's Formal Wear is that they truly do make it simple to find the perfect ensemble to coordinate with any bridesmaid dress color!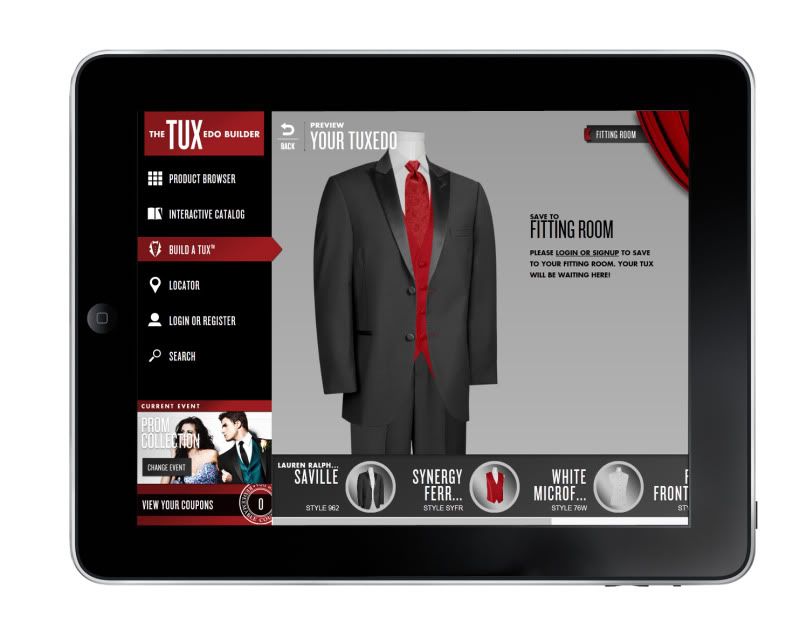 One of the ways they make it easy to shop for the perfect tuxedo is with their
Tuxedo Builder App
. This FREE app for iPad, iPhone and Web App allows you to mix and match ties and vests by style and color to create a personalized look that coordinates with your bridal party. Once you find a tuxedo style you love, simply send the details to your nearest Jim's Formal Wear Retailer! This simple little step saves you a whole lot of time.
Plus you can now browse styles easily, zoom in to see details, utilize their interactive catalog or even download a coupon!
Jim's Formal Wear
has taken the guess work out of finding the perfect tuxedo. Easy search features help you find exactly what you're looking for whether that be a particular item or a particular color. Speaking of colors… be sure to check out the Color Selector! They have over 175 vest options that coordinate with any dress color. Once you've created the perfect look, The Tuxedo Builder makes it easy to share your tuxedo ensemble with friends and family via Facebook, Twitter or email. So what are you waiting for?
The Tuxedo Builder
is available to download free at the Apple Store for iPhone and iPad. Download it
here
today and start putting together the perfect tuxedo for your groomsmen.





Share This: