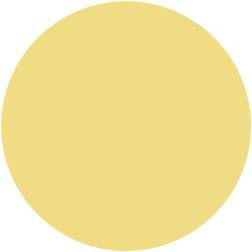 Well hello there, Color Lovers. And Happy Friday! Today I have a really pretty elegant and festive palette - perfect for a Winter wedding or even a holiday party. Not sure if you've noticed, but this Winter I've really taken a liking to Gold. I suppose it's the way it sparkles.

Or maybe it's because I just feel a certain warmth radiating from this color and I just can't deny how cozy it feels. Whatever the case may be, one thing is for sure... I'm loving the color gold for weddings! Are you having a Winter wedding?

Have you ever thought of incorporating a holiday spin or simply some holiday ideas into your big day? I love the idea of having an egg nog bar! Especially if you're a December bride.
Twigs and Honey + Gorgeous Holiday Tree
Or why not have specialty cookies made up that have a holiday feel to them? I'm loving these ones which feature a snowflake, a bird and a holly branch. Not sure what to do for favors? Have you ever thought about giving ornaments to your guests?

It's a special sentiment that your guest will likely keep forever. I personally would love the idea of knowing that my guests would think of us every time they pulled out their ornaments to decorate each year.


Share This: