When it comes to Fall weddings, there really are so many color palettes that just work. Whether you tend to like the more traditional colors or whether you like the more unique palettes, one thing is for sure... Fall definitely is a season that allows for a lot of creativity. Perhaps, that's why I decided to get married in the Fall? Today is actually a very special day for my husband and I... It's our 2 year anniversary today! October 24th, 2009 we said 'I do' up in the North Georgia mountains and we've been having fun ever since! Is it bad that it feels a lot longer than that? I suppose that's what happens when you have a baby by your 1st anniversary :) So tell me... what colors for Fall are you loving this year?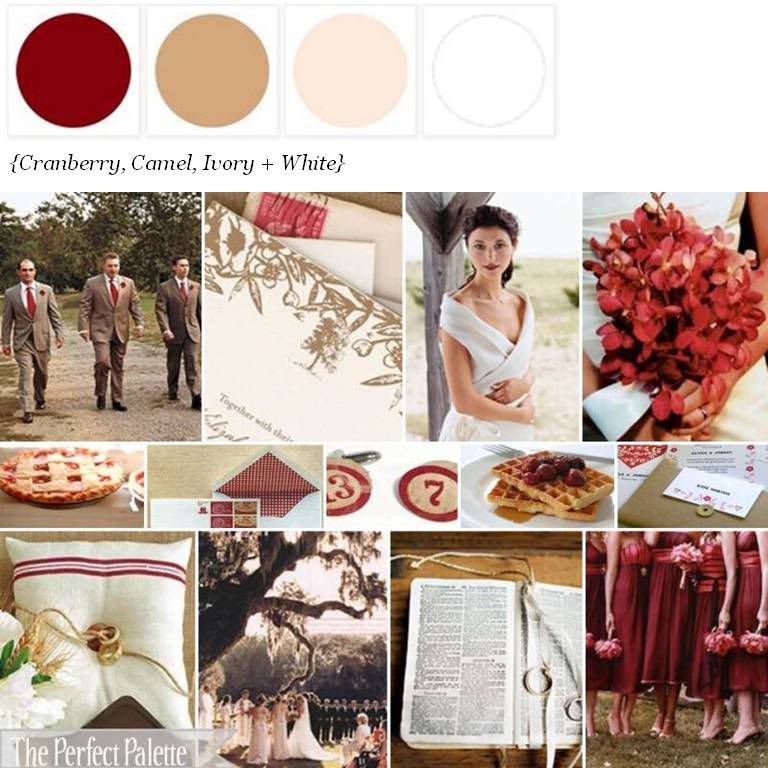 I for one always loved this cranberry palette. Camel makes for a lovely neutral and blends so nicely when cranberry, I think.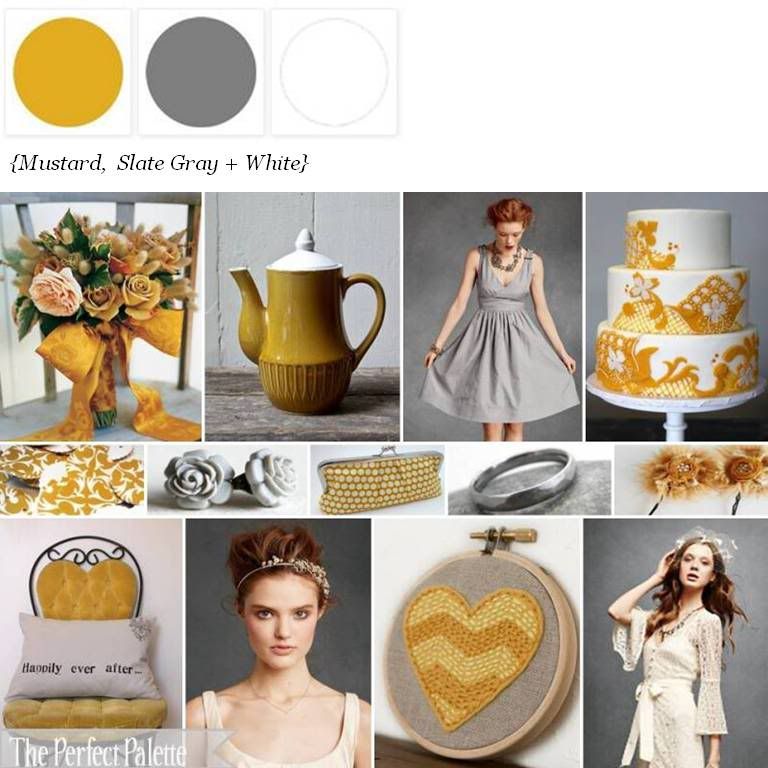 However, if you're a yellow lover like I am, you might be finding yourself having a little love affair with yellow and gray? I, myself had the same love affair and almost used this very palette for our wedding day!
Or maybe you're a traditionalist when it comes to Fall colors. You love the vibrant, bold colors like burnt orange and chocolate...
Navy blue offers a different option and I think when combined with antique gold and white, something really unexpected happens. I love how this board evokes a sense of Fall without overdoing things! Or perhaps you're in love with shades of gold combined with latte? I've always thought this palette was perfect for Fall because these colors make it so easy to create that rustic charm that everyone loves and adores!
Whatever colors you find yourself gravitating towards this season, one thing is for sure... you won't be at a shortage for choices! Be sure to check out our '
Palette Library
' if you're still on the hunt! Oh, and in case you're wondering... me and the hubby are going on a special date tonight to celebrate our anniversary followed by the much anticipated devouring of our anniversary cake that we ordered from the same bakery who made our actual wedding cake. We. cannot. wait! To put it simply, this cake is life changing! Happy Monday, ALL!
Share This: