If you haven't guessed by now, I'll let you in on a little secret...I have a serious soft spot for color! And I don't discriminate either! I can truly appreciate the bright + the bold, the light + romantic and even the uniquest of colors. But what you may not realize is that my love for color doesn't stop at just wedding color palettes. My love for color transcends into my daily life too! From the colors that I choose to decorate my house with to the colors that I wear, I'm always looking for new ways to surround myself with color!

Often times I look at my own wardrobe and think, do all people have a wardrobe as colorful as mine? I'd like to think so! Or hope so rather. Because what is a life without color? When it comes to coordinating your wedding...down to the tiniest of details, I love it when I see brides putting extra thought into accessorizing their bridal party. Often times, however, I see brides struggling with what to give their bridesmaids as a gift for being a part of their special day. And this amazes me because the answer is so simple to me.

Give your friends jewelry! Because what girl doesn't love a special piece of jewelry? When it comes to finding that special gift for your bridal party, let's face it, it can be exhausting walking the malls and searching for the perfect gift. I remember going from shop to shop and being so frustrated at the lack of selection. But fret no more, ladies! Because I have a special shop to share with you.

Please tell me you've been introduced to
Gemvara
's lovely collection? With a selection that's sure to impress, you'll always find something beautiful and unique here. From rings to earrings, to necklaces that wow, Gemvara truly has it all. Of course, I'm a huge fan of their collection because their selection of colorful gemstones is simply unmatched.
What I love about
Gemvara
is that their gemstone rings are as eloquent as they are beautiful and always one of a kind. Choose blue topaz and sterling silver or tanzanite and yellow gold: it's your choice. Mix and match gems and precious metals for a look that's exactly you. It's jewelry for all life's occasions, from a birthday or engagement to your own personal milestones and celebrations.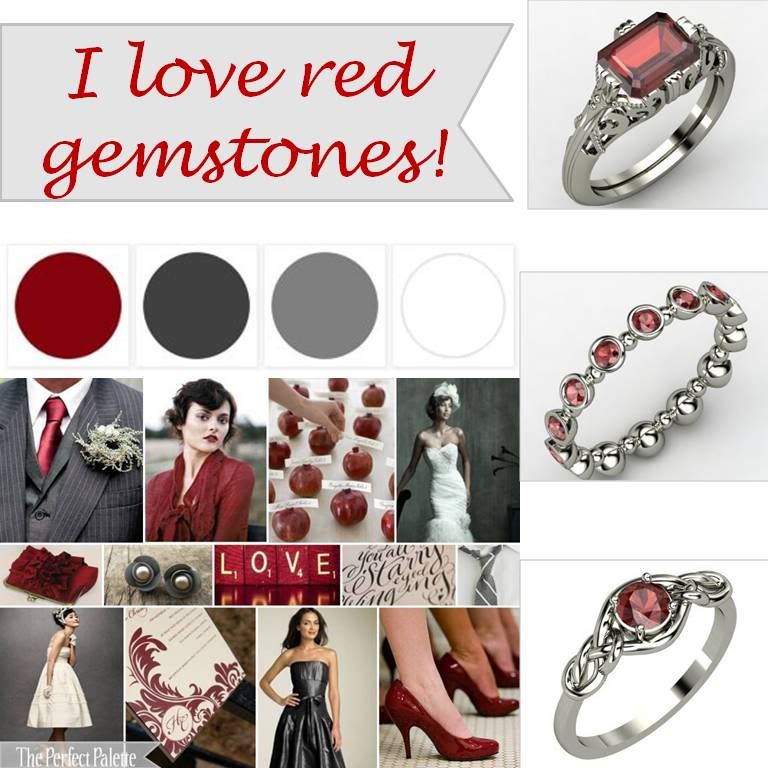 Their amazing array of designs by talented jewelry designers like Judy Evans, Ji Hwang, Bijoux & Bijoux, and others means you can find gemstone rings that you can't find anywhere else. And because all
Gemvara
gemstone rings are made from scratch to your specifications, they can hand-select the finest quality gems and recycled precious metals to perfectly suit your design.
So go ahead and take a
peek
. You'll be pleased as punch that you did! So tell me, what gemstones catch your eye? Are you a blue topaz lover or maybe you're a garnet girl at heart? Whatever your favorite is, it's sure to make a lovely bridesmaid gift! Or better yet, why don't you start your very own wish list,
here
? Go ahead, you know you want to! Just think of it as your way of letting your loved ones know exactly what you love!