{Mustard, Gray + White}
When it comes to Summer weddings, I happen to think that there is no better time to use a palette like this one. And although yellow + gray seems to have hit an all time high on the color palette popularity list here lately... That doesn't mean you can't use the palette for fear that it's no longer considered 'unique.' My suggestion? Why not use a richer, deeper shade of yellow. Like mustard, for instance? It's colors like these that you might automatically think to reserve for Fall, but I happen to think that mustard is a great color for late Summer weddings too. That's why when bride-to-be, Lena wrote to me recently with this gorgeous color palette in mind, I was pretty excited to see what kind of ideas I could put together. {continued...}

{Click to Enlarge}
top row: bouquet, handmade teapot, bridesmaid dress by BHLDN, wedding cake
, middle row: hang tags, earrings, handmade clutch, ring by titanium knights, hair pins, bottom row: happily ever after, lovely hair piece, homespun detail, dress by BHLDN.
Details We Love
Bridesmaid Dress by BHLDN + Lovely Bouquet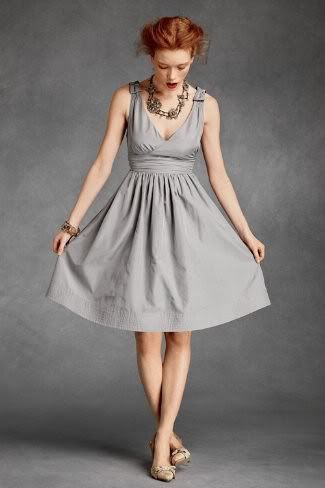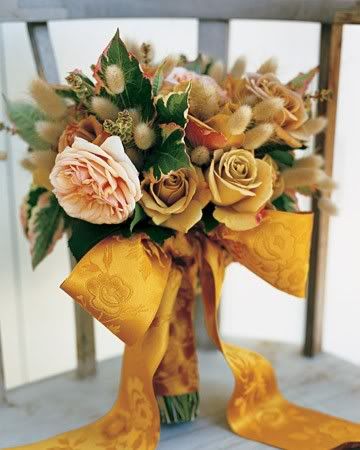 Here, I'm showing a bridesmaid dress that I'm absolutely smitten with. The dress itself is by BHLDN and aside from being all kinds of lovely, I just can picture myself wearing it. It's actually the kind of dress you could throw a pair of pretty sandals on with. What I mean is that it looks comfortable enough that you could also create a very casual look with the accessories you choose. If one of my friends was getting married I would secretly hope that they would choose something like this. Something I could wear again!
I don't know about you, but I'm loving how these colors seem to go hand in hand.
Check out that happily ever after pillow, that beautiful handmade teapot and the fun homespun details that I included. So what do you think? Might you consider using these colors for your wedding? Or your wardrobe perhaps?
Share This: