Here recently we received great news from
onewed.com
that The Perfect Palette had been voted as one of the
top 8 wedding blogs in 2011
and that we had actually won the title of "
Best Blog by An Industry Expert!
" Wow! I can't begin to tell you how incredibly honored I feel. I mean, let's face it, there are so many inspiring wedding blogs out there nowadays! And so many of them are written by industry experts that I look up to and admire. So to be given this award is pretty special!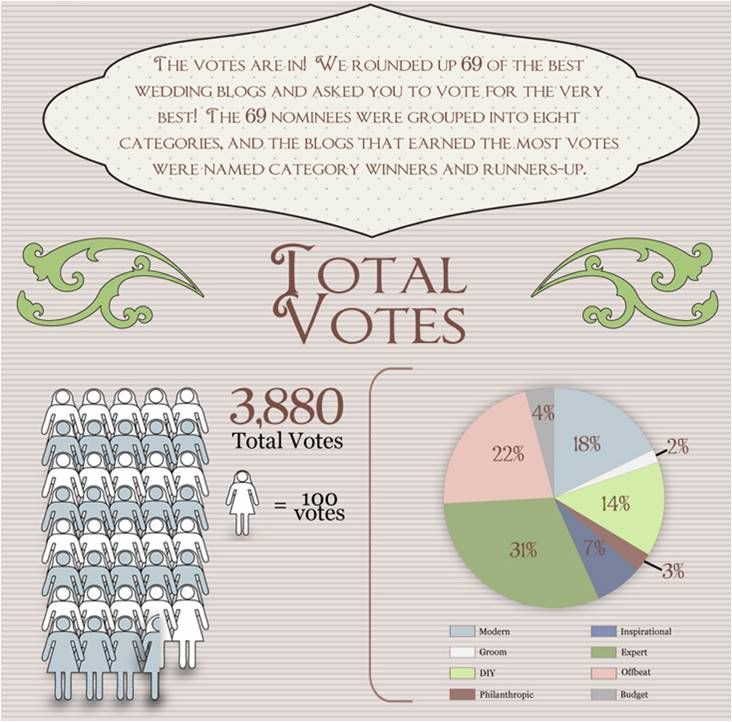 The Perfect Palette won the title of
"Best Blog by An Industry Expert"
A category that included other inspiring blogs such as...
Southern Weddings
,
Kiss the Groom,
Rice Ink
,
Every Last Detail
,
100 Layer Cake
,
Elizabeth Dye
,
Cynthia Martyn Events
,
Sparkliatti
,
The Bridal Bar
,
SWOONOVERIT
,
Wishpot
,
EllyB Events, and
Adventures in Wedding Planning
. All lovely blogs that I encourage you to check out!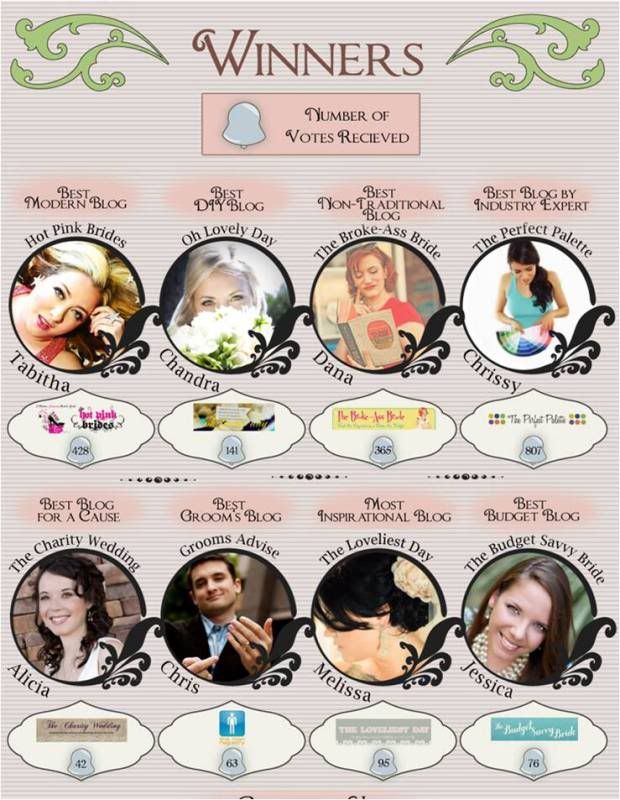 A BIG Congrats to all the other winners! And a BIG thanks to all of you! I seriously heart each and every one of you! And to be honest...I was completely floored by the statistics below that show that we actually received the most votes overall in the most competitive category! Whoa nelly! I'm seriously feeling the love!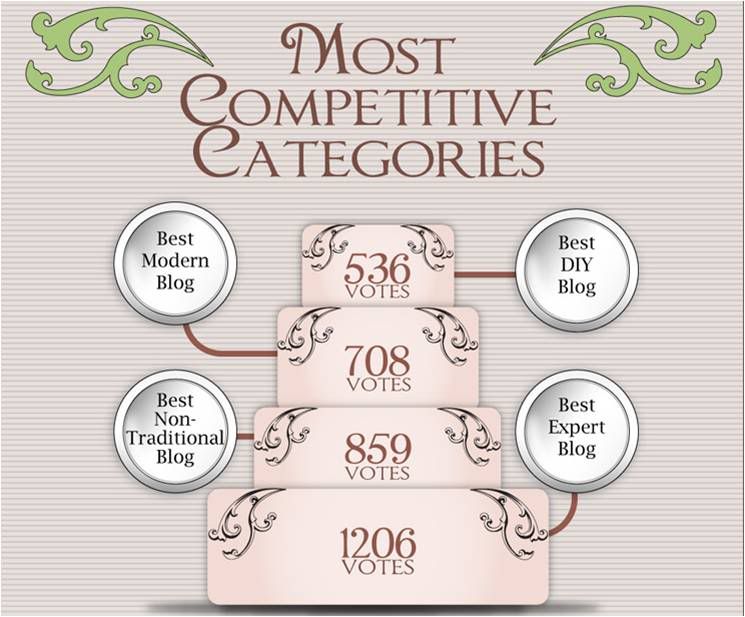 Social media really is an incredible thing! Thanks for staying connected and supporting The Perfect Palette in everything we do! If you're on
Facebook
and we're not friends already- let's change that! Click
here
to like us and stay current with wedding color palette trends. Oh, and if you're on twitter, follow me
here
! I'll do my best to feed your daily color fixes!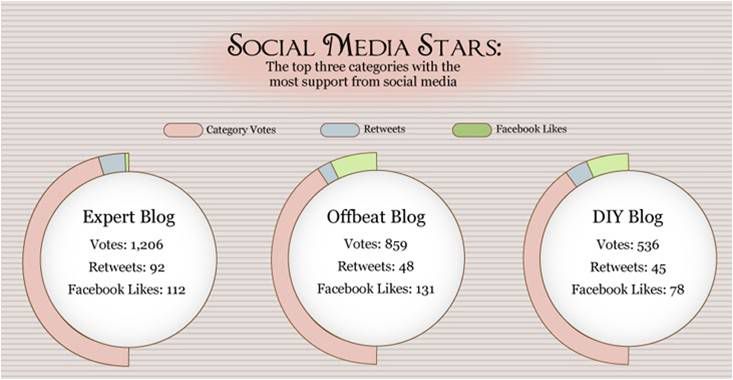 Being presented this award really is an honor. It just goes to show that I have some super sweet and loyal readers! Thanks again for thinking so highly of me and the inspiration I'm dedicated to sharing with you all! See if your favorite bloggers topped this year's list and find out who you should be reading if you aren't already.
Share This: