SUBMISSION PROCESS:
Please note that we proudly give priority and preference to our vendor guide members. That being said, we've recently made the decision
reserve all of the remaining 2019 calendar spots.
These spots are being reserved for our vendor guide members in order to ensure that they receive maximum exposure as we head into the fall and winter months.
To Sign Up or for More Info: Simply go to:
weddingpros.theperfectpalette.com/join
Be sure to select "Premium," for submission priority.
Be sure to use:
NEWYEAR2019
for 25% off your listing at
The Perfect Palette
. Offer ends 1/31.
SUBMISSION INFO:
Currently, we're only accepting submissions from our vendor guide members.
Currently accepting: Styled Shoots & Real Weddings
Please Note: We are an 'Exclusive,' Publication — meaning we are looking for content that has never been published online before.
We give priority and preference to our Vendor Guide Members!
Please note — Being a member of our guide does not guarantee a feature. However, it's our #1 goal to feature work from our vendors. So if it's a fit, we're 100% on board with sharing!
With a limited amount of feature spots in a calendar year, we are fully committed to trying to fill those spots with work from our members!
Therefore, becoming a vendor of ours does greatly increase your chances of being accepted!
We accept submissions via Two Bright Lights!
Please submit photos, write-up & vendor information via Two Bright Lights or directly at chrissy@theperfectpalette.com.
Please indicate "Vendor Guide Member Feature" at the top of your submission.
Photographers!
Have a real wedding or styled shoot that features a unique and fun color palette? We'd love to feature the creative ways that your couples have used color to bring their weddings to life.

Here's What to Include in Your Submission!

— 30-50 non watermarked images of the wedding or shoot you'd like to have featured
— Images sized to at least 630 pixels wide (horizontal and vertical)
— For real wedding submissions please include a balance of detail shots and special moments that tell the story of the day.
— We prefer styled shoots, so please keep this in mind.
— A few sentences explaining any creative uses of color of the wedding/shoot
— A vendor list with credit links for all those involved in the shoot
— A paragraph or two from the couple about their wedding.
— A brief explanation of the shoot.

*Before submitting a real wedding please check with the couple that they are happy for their wedding to be featured.

Exclusivity!

Again, we are an exclusive publication. Once your submission has been published on The Perfect Palette we kindly ask that you and the vendors involved wait at least two months before submitting to another wedding blog.

Response Time!

Due to the high volume of emails and submissions that we receive it may take up to 2 weeks for us to get back to you. If you submit through Two Bright Lights, you will likely receive a quicker response.
We will do our best to respond in a timely manner, but if you have not heard from us after 2 weeks, please feel free to submit to another blog. You can expect your work to be published within a month after acceptance.

Publication Time!
We will only schedule weddings and shoots once we receive everything needed for the feature (photos correctly sized, full vendor credits, details from the couple). Then depending on our editorial calendar, it could take 2 to 6 months depending on our availability.
If your wedding is a good fit for The Perfect Palette, we'll let you you know within two weeks.
Were you recently featured on The Perfect Palette? Well, what are you waiting for? Share the good news!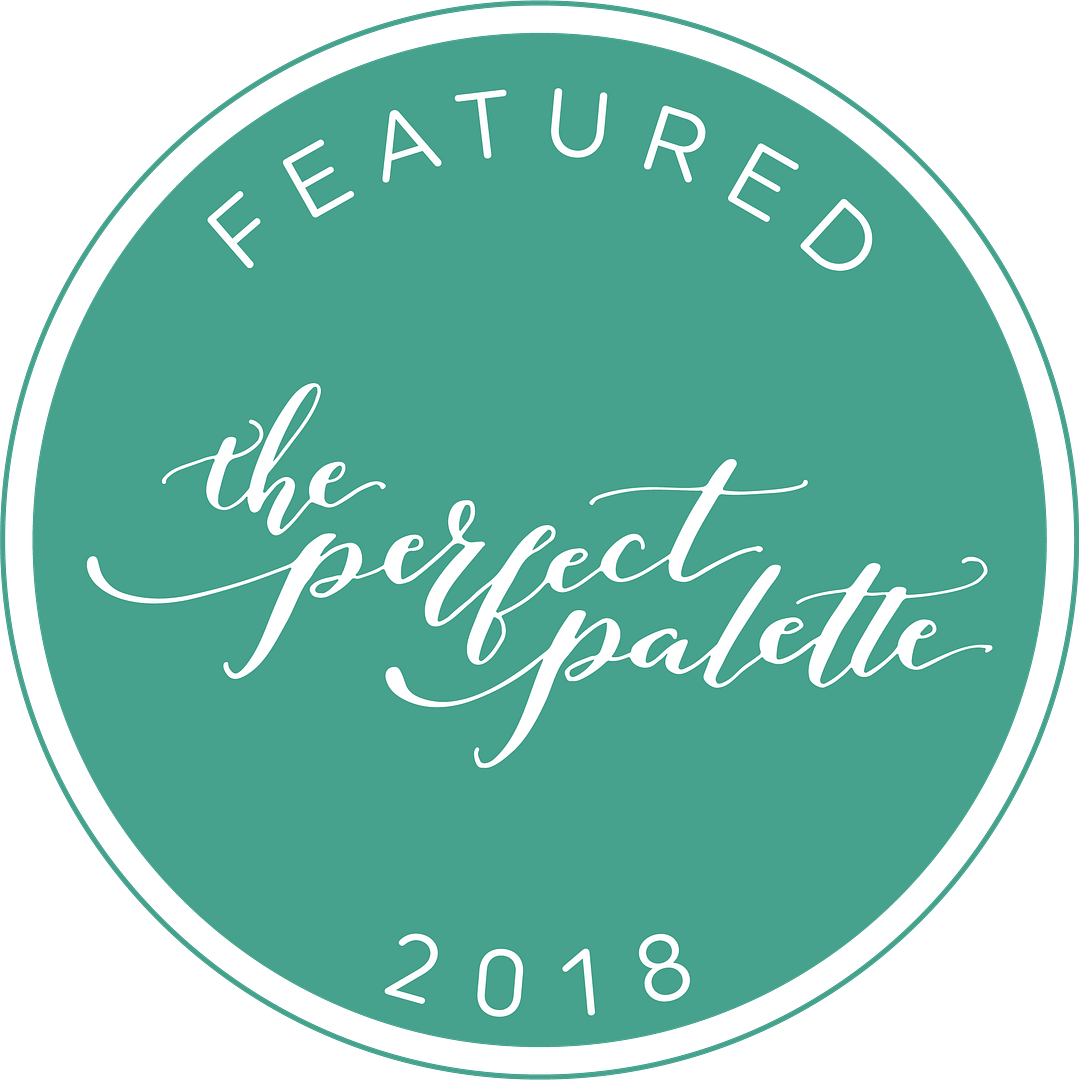 And if you're a member of our vendor guide at
The P

erfect Palette
, you'll definitely want to grab a badge! Badges are available for download upon signing up!