Today I thought I'd share this seriously pretty palette. Purple and blue? Anyone else having a hard time escaping their love for this one? I have to admit that I was a little skeptical about how these colors would look together for a wedding, but once I saw them paired up side by side, I definitely fell in love fast. Because what's not to love? It's effortless. And when these shades get together? Something absolutely romantic happens.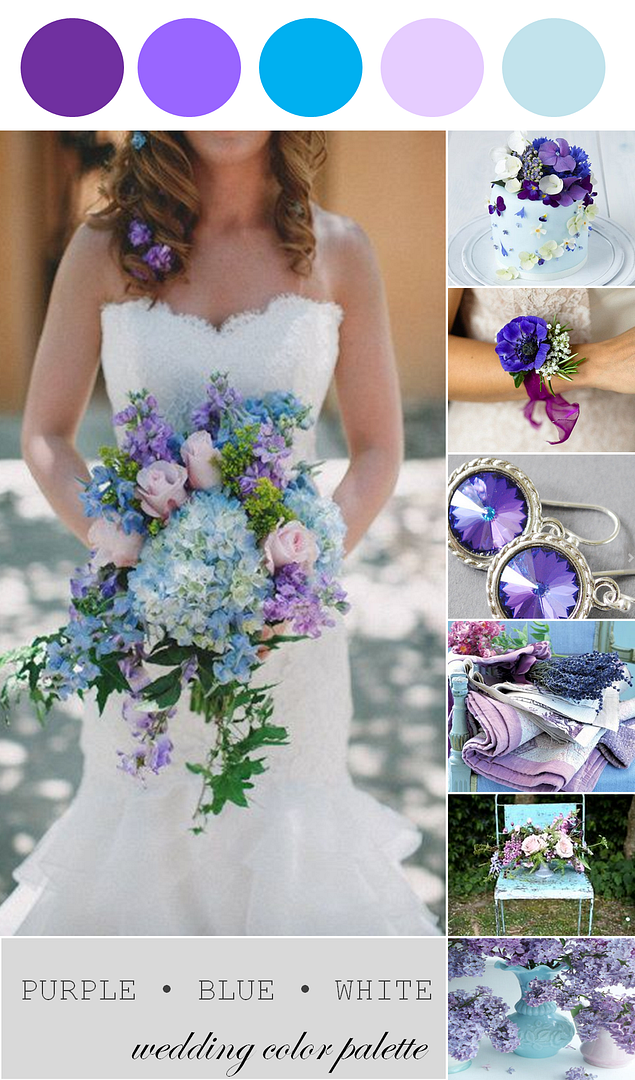 Did you know that there's so many fun things you can do with this color palette? Looking for ways to bring your purple and blue palette to life? As you can see, there's no short of pretty possibilities. From wedding cakes to stylish stationery, this is a palette that I think we'll be seeing a lot more of in the coming year.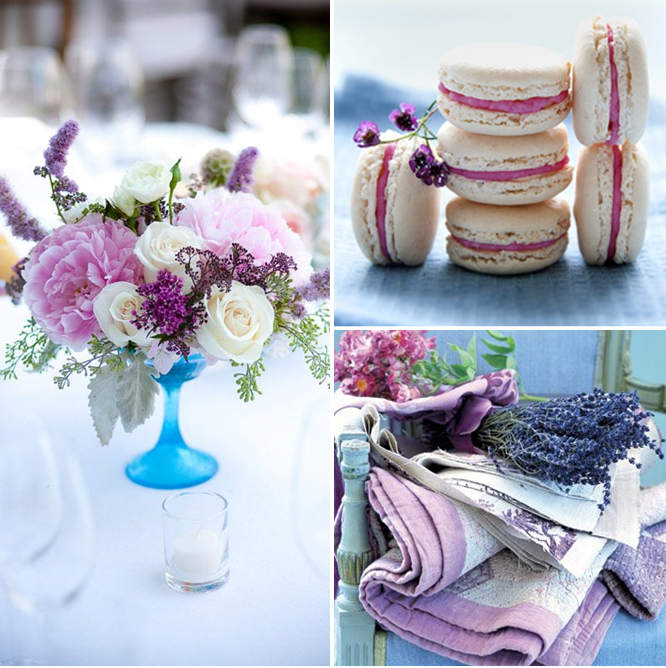 Looking for a way to wow your guests? Don't forget to incorporate tiny pops of color throughout all of the details in your wedding! See these beautiful blue vases? Such a lovely (and simple) way to add more color to your tables. Oh, and check out these darling macarons. What better way to add a bit of color than through your food? And these blooms? Don't get me started! I'm so in awe.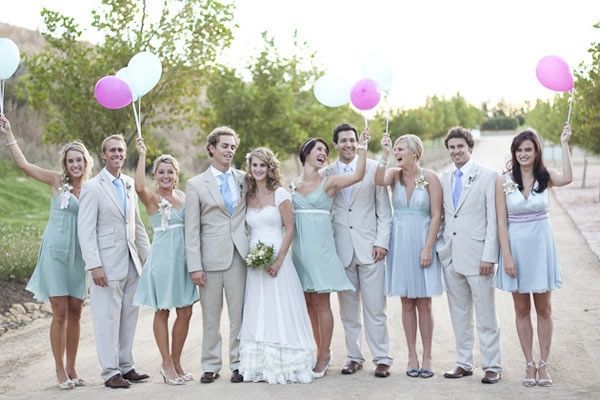 And it wouldn't be a perfect palette without a touch of wedding whimsy. And today that's coming in the form of these sweet balloons. So absolutely pretty! I'd even venture to say that my love for this palette is right up there with my love for mint and gold. It's that serious, guys. So tell me... what colors are finding yourself gravitate towards here lately? I'd love to hear all about them.
Share This: