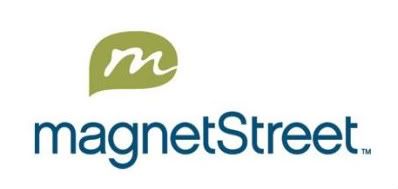 Today I just wanted to take a moment and introduce to all of you one of our newest sponsors here on The Perfect Palette,
MagnetStreet Weddings
!
MagnetStreet Weddings
really is the perfect place to find beautiful save the dates and wedding invitations, but did you know that they also have a beautiful collection of holiday cards?
I don't know about you, but I'm the kind of girl who looks forward to Christmas all year long! There is just something so special about the season! And what better time to send a beautiful holiday card to your family and friends than during the holidays! Last year I remember it being extra special because it was my husband and I's first year of being married and I was able to use my new married name on our Christmas cards!
There are so many beautiful holiday cards at
MagnetStreet Weddings
! Here are some of my favorite designs from their
collection
! I truly love so many, it's hard to choose just one!
And what's best is that they actually allow you to customize your card with the colors of you choice and they even let you upload a photo too!
What's even more exciting is that
MagnetStreet Weddings
has something very special in store for one Perfect Palette reader! They are giving away
100 free holiday cards
! That's a value of $159.00.
As all of the products at
MagnetStreet Weddings
can be completely personalized, from the colors, fonts, wording and photos, what we'd like to do is hear which card you love the most from their collection! Just leave a comment that tells us the card you love & what you would do to make it your own! A winner will be chosen on Friday November 5th, 2010.
You Might Also Like...
Share This: