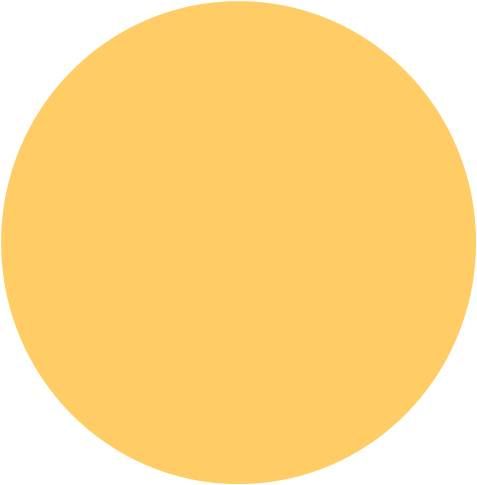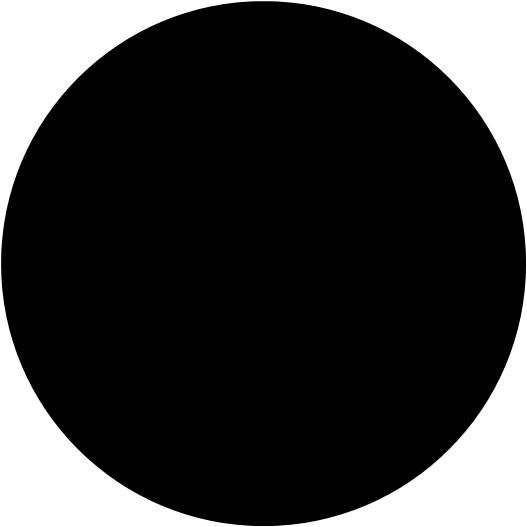 {Gold & Black}
Happy New Year! Better late than never right! I hope you all had a wonderful Christmas and an even better New Year's! In order to properly kick off 2010, I thought what better way than to throw together a little wedding inspiration with NYE in mind. Sparklers add such a fun element to any wedding & make for such an exciting send off. I absolutely love the image of the bride and groom making a heart together! [continued...}
{Click to Enlarge}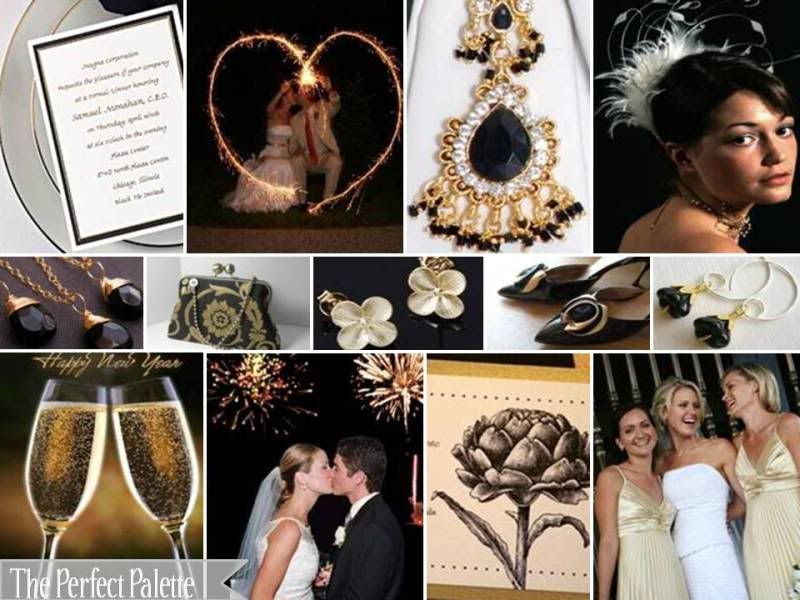 top row:
dinner menu
,
celebration sparklers
,
special jewelry
,
unique head piece
, middle row:
bridesmaids necklaces
,
clutch
,
handmade earrings
,
shoes
,
earrings
, bottom row:
champagne
,
kisses and fireworks
,
sweet invitation
,
bridesmaids
.
Details We Love
Sparkler Kisses
Bridesmaid Necklaces
Fireworks Display at Wedding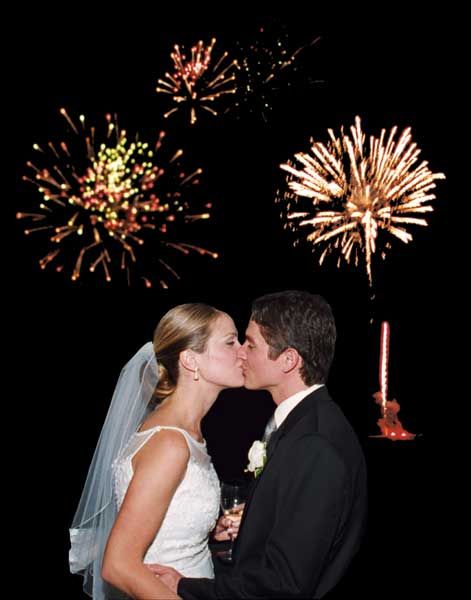 Great Shoes!
Oh and how fun would it be to have your very own fireworks display during the reception? For this bride, I imagined her bridesmaids would wear a shimmery gold gown accented by coordinating jewelry, clutches and shoes. I just love the idea of giving bridesmaids a special necklace to wear during the wedding and reception! For favors I imagined that this couple could give away mini bottles of champagne and personalized champagne flutes! Here's to 2010! I'm truly looking forward to unveiling some exciting plans that I have in the works and I'm beyond excited for all that 2010 has in store! Happy New Year to you and yours!