{Our Wedding}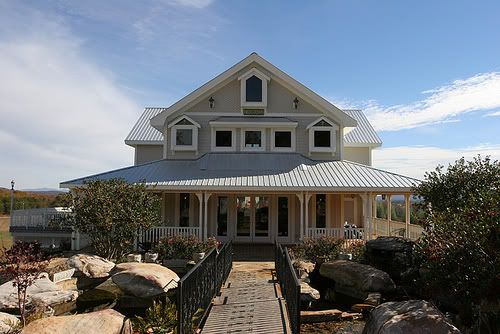 The time has arrived! I'm getting married tomorrow! Can you believe it? We leave for the North Georgia Mountains this afternoon! Rehearsal today & wedding tomorrow! Just wanted to tell you all that I will be a little out of pocket for the next week what with the wedding & the honeymoon!
But not to fret... I will be back with lots of photo re-caps & lots of DIY project posts! I honestly have so much to share with you all! I simply cannot wait to show you all of the special touches we included in our wedding day! But before I leave you I thought it would be fun to share with you something very special! Our color palette! It's truly is such a fun one! We decided to go for a Fall Festival kind of feel.
I decided to spice up the lovely combination of burnt orange & chocolate brown by adding a good amount of copper & cinnamon to the palette! Copper actually ended up being one of our primary colors! We even did copper pocketfold invitations & copper escort cards to match! It's funny how a palette evolves over a year! So stay tuned because I'll be back before you know it! I have so much to share & so many exciting things planned for The Perfect Palette!