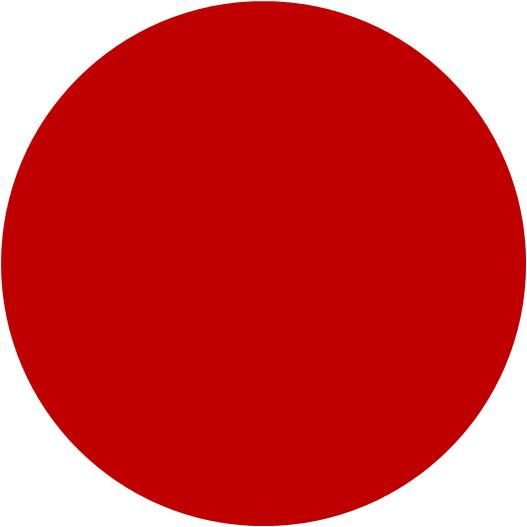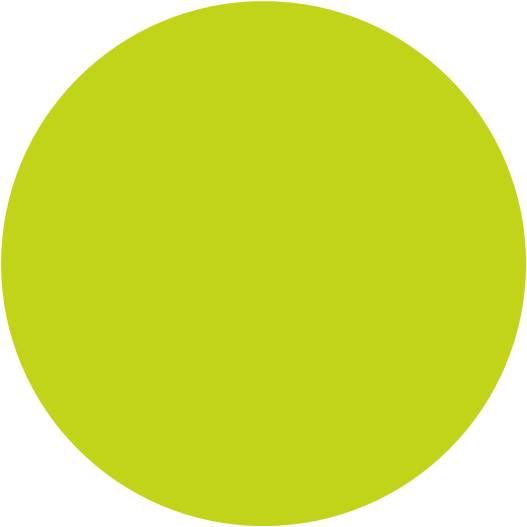 {Red, Green & Chartreuse}
Picnics are simply fun. Wouldn't you agree? An outdoor meal shared with friends & family really seems like the perfect way to celebrate after a wedding. Looking to create a fun & casual reception but tired of idea of backyard weddings? Why not consider a picnic? Grilling out never looked like more fun to me. Whether you decide to serve simple sandwhiches paired with pasta salad or BBQ paired with cole slaw...This reception idea will surely keep your guests entertained. In the board below, I dressed the bridal party in the most beautiful and eye catching apple green. For bouquets, I used red roses & berries. {continued...}
{Click to Enlarge}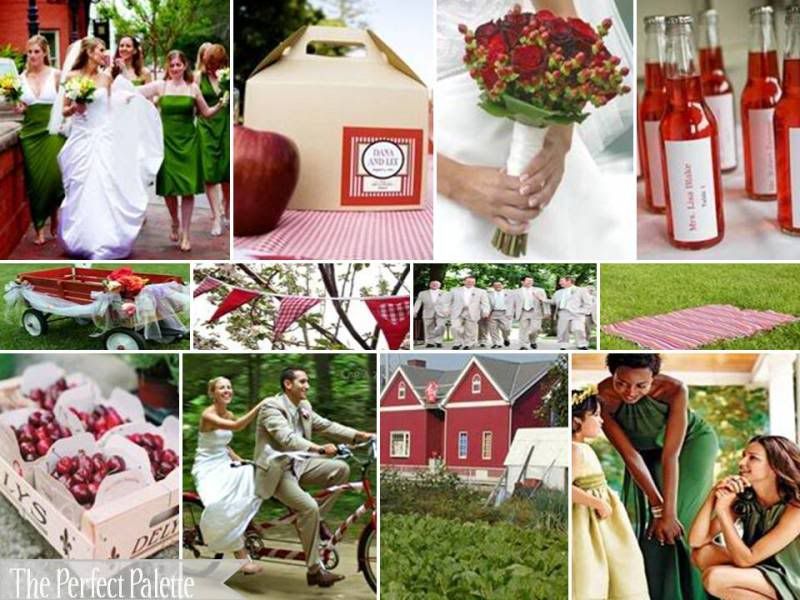 top row:
bridesmaids attire
,
picnic packed lunches
,
lovely bouquet
,
red soda pop
, middle row:
little red wagon
,
handmade banner
,
charming groomsmen
,
picnic blanket
, bottom row:
juicy cherries
,
bicycle built for two
,
little red barn
,
bridesmaid attire
.
Details We Love
Lovely Bridal Party Attire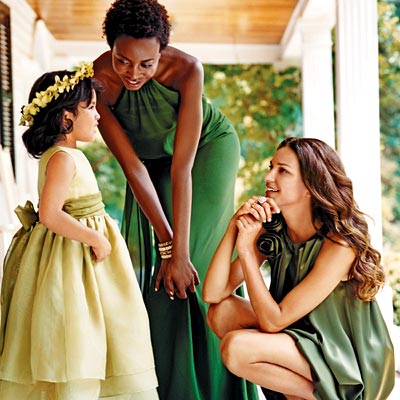 Bicycle Built for two
Oh how this combination pops! I absolutely adore the simplicity of this look. Guests were invited to enjoy their lunches on picnic tables & picnic blankets. As the night came to an end, this couple said their goodbyes in style as they pedaled away on a bicycle built for two. Guests left this wedding with little cartons of fresh cherries & a sincere thank you from the bride & groom. Tip: Looking to keep the cost down? A picnic wedding might be the perfect idea for you. This idea works great for afternoon receptions. And just think of all of the incredible photo opportunities you'll have!