If you are struggling for a place to start when it comes to planning your wedding...I think it's safe to say that the two most important things to decide upon are a date & a venue.
-
Shortly after that I'm a big believer that it's really important to go ahead and decide on a color palette. Without it, you may waste a lot of valuable time. Because lets face it...You can easily become overwhelmed by all of the different ideas there are out there.
-
So where do you start?
-
My advice on where to start is simple. Start with the color of your bridesmaids dresses. Once you have made this decision you can then request to have a swatch of the color & you can then take it around to stores to try to match up other items!
-
Plus, once you have your bridesmaids order the dresses...there is really no turning back. Which is actually a good thing! Dont let yourself waste months going back and forth with your colors!
-
These are a few of my favorite bridesmaids looks. In my opinion all of these colors are simply beautiful. The hardest part just might be having to committ to one set of colors. But I promise you that once you do committ to your colors... you will feel really good about it. So be decisive! And dare to choose colors that are unique!
.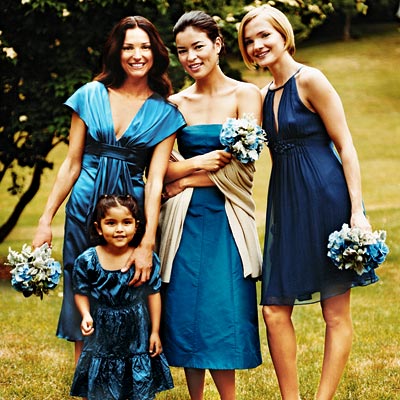 .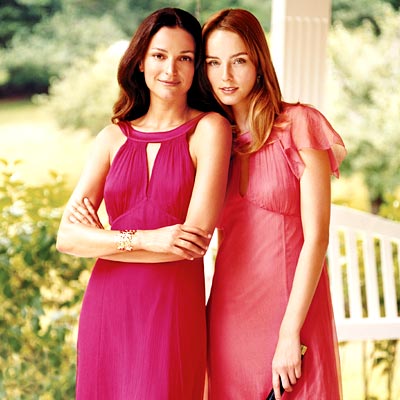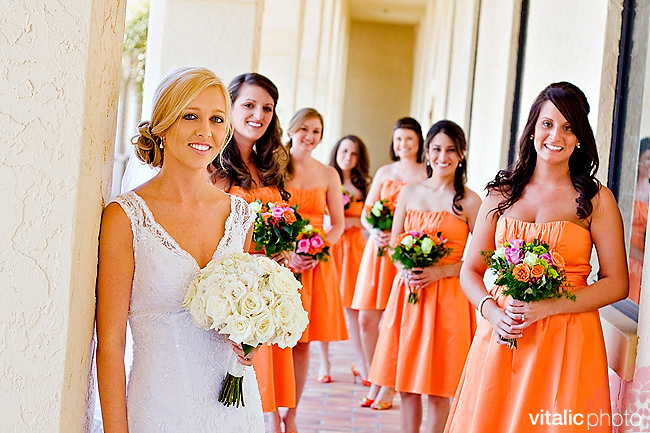 Gray, blue, pink, orange, green, yellow, purple & aqua.