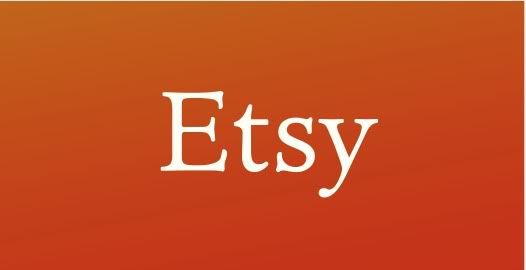 Today is Etsy Wednesday!
.

And for those of you who don't know what this entails... That means I'll be featuring some of my favorite Etsy sellers by color. Today's color palette? Electric blue & white.
.
When I think of the color blue... I'm overwhelmed with ideas of how to incorporate this color into a wedding. One of my favorite ways to use blue in a wedding has to be when its paired with a nautical theme. There are just so many great seaside symbols. Anchors, crabs, compasses, sailboats...the list really does go on.
.
And although I have to say that navy blue is perfect for pulling together a nautical themed wedding...I wondered what it would look like if I used electric blue with this theme.
.
Would Etsy have the things I needed to pull this wedding together? Surprisingly they did! I really love the vibe of this overall look. I just love the statement that this electric blue makes.
.
Want to throw together a nautical inspired wedding ....but looking for a color palette that's a tad unique? Try this one on for size.
Click to Enlarge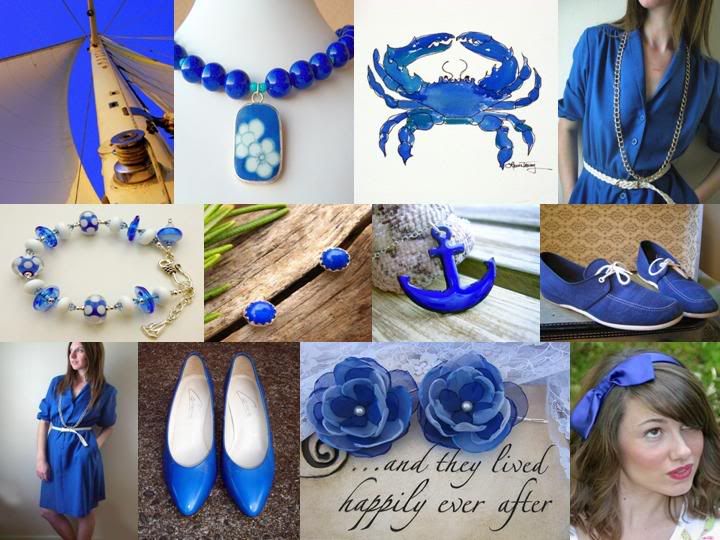 Top row:
thank you card
,
beaded blue necklace
,
hand painted crab
,
attire
,
middle row:
bracelet
,
blue stud earrings
,
nautical anchor
,
blue nautical shoes
,
bottom row:
bright blue nautical attire
,
classic blue heels
,
hair flowers
,
bow
.

Etsy Sellers We ♥
lauratrevey


edwardvintage


polishedtwo
posiesforlulu
jetflair
jewelrybynatsuko
lisajames
JustLiv

ericacavanagh