Heather wrote to me and asked me to put something together for her late summer-early fall wedding. Classic, clean, and crisp without looking stuffy was Heather's goal for the overall look of her special day! In this design, I gave Heather exactly what she was looking for. Flirty chocolate halter dresses for the girls added some personality, while the groomsmen looked sharp in a blue suit complimented by a blue striped tie. The cake design incorporated a floral pattern as did the speciality napkins folded at each place setting.
Guests went home with boxes of chocolate pecan turtles and little bottles of ice cold milk.
Palette: Blue, Chocolate Brown & Ivory
Season: Summer or Fall
Click to Enlarge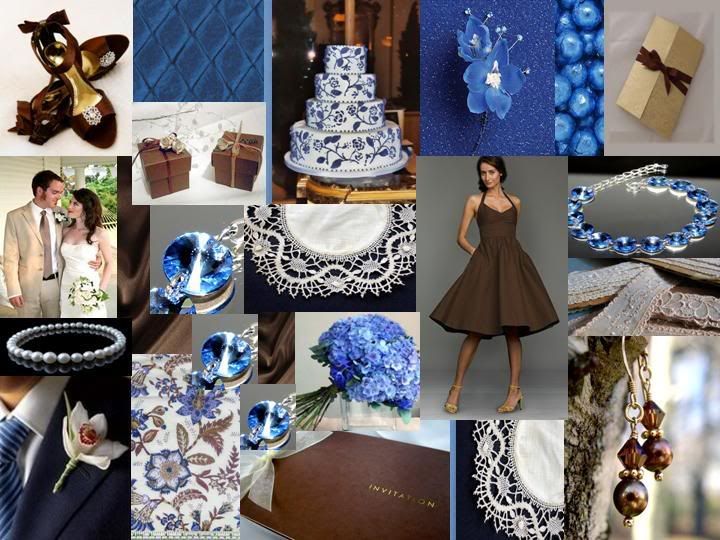 Favorite Details: Orchic boutonniere, Lace Overlay, Blue accents on cake.